We have a track record of recruitment within the construction sector, including roles within construction materials, modular buildings, nuclear and power generation, civil engineering and infrastructure.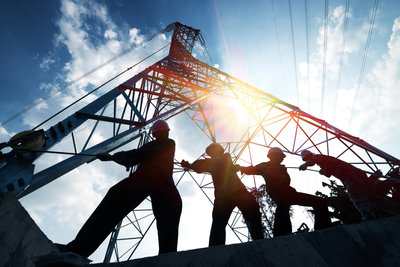 Martin Veasey Talent Solutions have a long track record of recruitment within the construction sector including construction materials, nuclear and power generation, civil engineering and infrastructure, Building, Modular Buildings, Residential, Mechanical and Electrical, Facilities Management and Fit-Out. We have the expertise to find the highest calibre candidates for you. We pride ourselves on our consultative approach, building strong professional relationships with our clients, taking the time to understand your strategic priorities and current projects.
We utilise a combination of different sourcing and attraction methods to identify the best talent in the industry so that you can be assured that you will be presented with high quality candidates.
---
We proactively source and supply, both permanent and interim, graduate calibre managers, executives and directors in salary ranges from c£40,000 to £120,000 + both in the UK and internationally.
Recruitment Solutions:
Executive Search/Headhunt
Advertised Selection

Fast-track Contingency/Database Search
International & Multiple Role or Team Recruitment
---
Typical Roles:
Site Engineers
Construction Managers
Operations Managers
Commercial Managers
Quantity Surveyors
Pavement Design Specialists
Estimating Managers & Estimators
Managing Quantity Surveyors & Quantity Surveyors
Design Managers
Bid Managers
Health & Safety Professionals
Environmental & Sustainability Professionals
BID Managers
BIM Managers
Specification Sales Managers
Business Development Managers
Project Managers
Technical Managers
Executive Directors including Commercial, Construction, Regional Director & MDs
Procurement Specialists including EPC Procurement
Engineers - Mechanical, Electrical, Structural and Civil
Land Development Managers including After Use Planners
M & E Manager
HVAC Specialists
Building Services Managers
Facilities Managers
CAD Specialists
Design Engineer
MEP Project Engineers & Managers
---
To work with us on your Construction and Civil roles, find out more here.
If you're looking for a new role in Construction and Civils, please check out our latest vacancies or register your CV.
In addition to recruitment solutions, we offer a range of HR & Talent Management services, including:
Please contact us for a confidential discussion - call +44 (0)1905 381320 or email info@martinveasey.com.
Contact Us Testimonials Register Vacancy
---
For more information please click on the links below to download a report or guide.
Reports and Guides
The Ultimate Guide to the Construction & Civils Sector Recruitment Process

LX 447164b
£Negotiable Dependent On Experience + Benefits
OPERATIONS MANAGER - CUSTOMER SERVICE, DELIVERIES/INSTALLATIONS & AFTER CARE – RESIDENTIAL FURNISHINGS & FITTINGS
"Excellent career development opportunity with fast growing online, FCA regulated, home furnishings and fittings business. Multifaceted management and operational leadership and process improvement role from customer order management to delivery/installation via independent contractors through to after care. Role will entail combination of office and F2F contractor and customer interface."
£Negotiable Dependent On Experience + Benefits
Sunderland, Tyne & Wear
Our client is a fast growing, innovative and ambitious home furnishings and fittings business offering a unique and flexible online retail consumer offer. This includes FCA regulated flexible payment options. As well as plans to diversify their product offer, they are developing technology to make the order management, logistics, installations and customer experience as seamless and as excellent as possible.
As part of their continued growth they seek to appoint an Operations Manager Customer Service, Deliveries/Installations and After Care. The ideal applicant will have experience of successful management and performance within a similar role and contractually regulated environment in line with the Consumer Credit Act.
Working closely with colleagues in Marketing, Sales & Surveying and Logistics, the role will entail management, leadership and motivation of a customer service team who process orders and schedule deliveries installations; a team of self-employed independent contractors who undertake residential fittings and installations and all aspects of the aftercare process from onsite quality inspection of installations and resolution of customer concerns.
As our client is experiencing rapid growth, the successful candidate will have experience gained in a similar role shaping and embedding new customer service processes; evaluating and engaging with independent contractors and interfacing directly with householders when installations require inspection and issues require resolution.
The Role:
in line with Consumer Credit Act contractual service level targets, To take ownership of the full customer order management and delivery/installation life cycle, driving installation team performance, from delivery to high quality completion,

To define and implement an excellent customer experience, in line with Consumer Credit Act contractual service level agreements from start to finish ensuring "right first time, on time and in full" installations and excellent customer advocacy

To manage and develop the customer order management team in terms of prompt and efficient customer order processing, allocation and scheduling of resource for delivery installations, monitoring progress of installations with customers both during and post installation in line with targets

To implement a continuous improvement culture across all aspect of the customer experience journey

To understand and match the needs and expectations of customers, business stakeholders and installation partners

To identify, attract, partner and support a network of high calibre installation contractors

To manage installation standards and compliance to health and safety and legal requirements

To undertake site visits to customer homes to inspect completed installations, interfacing with customers to ensure excellent customer service and satisfaction

To review, feedback and resolve post installation issues including strict management of cost control in the unlikely event of remedial works
The Ideal Candidate:
Experience of a FCA and Consumer Credit Act regulated environment which may offer flexible payment options to residential/domestic customers.

Current experience of working within a similar residential installation and fittings, customer service and installations management environment.

This experience may have been gained within residential deliveries/ installations of one of the following: furniture and home electrical appliances such as televisions, satellite dishes, white goods, kitchens, carpets, flooring, blinds and curtains, bedrooms, bathrooms, windows, double glazing, conservatories, boilers, central heating. Candidates from the financial products/loans sector would also be considered if this experience is combined with retail experience offering flexible payment plans.

Understanding of the B2C delivery/installations sales and marketing cycle, customer order taking and payments process, surveying and fitting service

Proven ability to influence at all levels across the business and behave as an advocate of the customer service, installation and after care function

Technical knowledge to a level, sufficient to be able to establish a highly competent installation and to arbitrate when conflicts do occur between customers, installation contractors and the business.

Problem solving abilities and capable of working, contributing and influencing as part of a management team within an ambitious and rapidly evolving business

Full clean driving licence

Flexible, resilient and adaptable.

Energetic, enthusiastic, inspirational and ambitious.

Computer literate with excellent verbal and written communication skills. Well-presented and able to confidently engage and influence senior management, customers and installation contractors.
In return our client offers a competitive salary and benefits package including use of a company van during business hours.
To apply without delay, please email your CV quoting reference LX 447164 to applications@martinveasey.com Telephone 01905 381320 www.martinveasey.com