We have a track record of recruitment within the construction sector, including roles within construction materials, modular buildings, nuclear and power generation, civil engineering and infrastructure.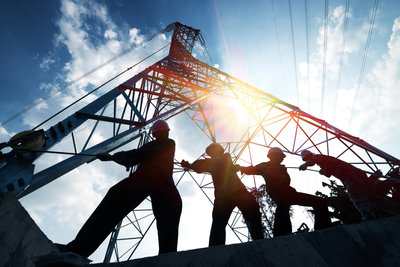 Martin Veasey Talent Solutions have a long track record of recruitment within the construction sector including construction materials, nuclear and power generation, civil engineering and infrastructure, Building, Modular Buildings, Residential, Mechanical and Electrical, Facilities Management and Fit-Out. We have the expertise to find the highest calibre candidates for you. We pride ourselves on our consultative approach, building strong professional relationships with our clients, taking the time to understand your strategic priorities and current projects.
We utilise a combination of different sourcing and attraction methods to identify the best talent in the industry so that you can be assured that you will be presented with high quality candidates.
---
We can assist you to recruit the following personnel:
Site Engineers
Construction Managers
Operations Managers
Commercial Managers
Quantity Surveyors
Pavement Design Specialists
Estimating Managers & Estimators
Managing Quantity Surveyors & Quantity Surveyors
Design Managers
Bid Managers
Health & Safety Professionals
Environmental & Sustainability Professionals
BID Managers
BIM Managers
Specification Sales Managers
Business Development Managers
Project Managers
Technical Managers
Executive Directors including Commercial, Construction, Regional Director & MDs
Procurement Specialists including EPC Procurement
Engineers - Mechanical, Electrical, Structural and Civil
Land Development Managers including After Use Planners
M & E Manager
HVAC Specialists
Building Services Managers
Facilities Managers
CAD Specialists
Design Engineer
MEP Project Engineers & Managers
---
To work with us on your Construction and Civil roles, find out more here.
If you're looking for a new role in Construction and Civils, please check out our latest vacancies or register your CV.
In addition to recruitment solutions, we offer a range of HR & Talent Management services, including:
Please contact us for a confidential discussion - call +44 (0)1905 381320 or email info@martinveasey.com.
J13632
£50-60000 (Dependent on Experience) + Bonus & Benefits 
OPERATIONS MANAGER – PRODUCTION
"Transformational change and leadership role for university degree educated Engineering professional, with lean, CI & Six Sigma experience required to manage specification sales led production and assembly operation. Experience of sheet metal CNC forming, pressing and welding processes advantageous"
Salary: £50-60000 (Dependent on Experience) + Bonus & Benefits
Location: Warwickshire
Commutable from Nuneaton, Tamworth, Atherstone, Dordon, Bedworth, Hinckley, Lichfield, Ashby de la Zouche, Leicester, Coventry, Rugby, Lutterworth, Sutton Coldfield, Coleshill, Cannock, Rugeley, Burton upon Trent, Birmingham, Solihull, Warwick, Leamington Spa
Our client is a market leader in the specifications sales led manufacture and supply of mechanical security and service access solutions to the industrial and commercial sector including hotels, airports, shopping centres, high rise buildings, hotels, rail/underground, hospitals/care homes, university student accommodation, commercial and residential developments, interior design and fit out sector. Our client's sales team works closely with architects, specifiers and main contractors.
Following a recent restructure and ambitious growth plans, our client is now seeking an Engineering graduate for the role of Operations Manager – Production. The successful candidate will be responsible for transformational change and leadership within this make to order production and assembly operation. The ideal candidate will have previous experience of lean, CI and Six Sigma in order to strategically develop and enhance production capability to meet increased order numbers, improve operational output and performance.

The production facility consists of sheet metal CNC cutting and forming/press machines, CNC machine centre, welding, painting, assembly and packing. Orders are supplied nationally and internationally. Whilst experience of sheet metal operations would be advantageous it is not a prerequisite however candidates must be champions of best in class health and safety within high performing lean CI production and assembly environments.

You will undertake a strategic review and analysis, working with senior executives at group and divisional level, in order to develop the best operational model for our client for now, the medium and long term in line with anticipated forward demand and sales growth. As Operations Manager- Production you will progressively improve production capacity, introduce additional shifts, further up skill and develop the team to ensure succession planning as the operation grows. The focus will be on establishing the foundations and continuously improving to achieve best in class production and assembly. You will manage the whole production and assembly operation from end to end.
The Role:
⦁ Manage and develop the production, maintenance and engineering functions.
⦁ Manage the production performance, planning and day to day running of the production and assembly operation
⦁ A "hands on" manager prepared to lead from the front with a ''get it done" attitude.
⦁ Drive a strong ''safety first'' culture
⦁ Ensure customer orders are fulfilled in full and on time and within stringent service level agreements.
⦁ Transform performance through implementation of best practice processes and continuous improvement tools.
⦁ Uses established operational tools – lean, six sigma, and world class manufacturing techniques to deliver best in class performance on productivity, machinery utilisation, waste and OTIF.
⦁ Adherence to Quality standards
⦁ Primary safety leader of the production operation; directing all activities of the operation to ensure customer needs are met as well as efficient production, ensuring Health & Safety and Quality standards are met and maintained.
⦁ Ensures that delivery lead times are within policy to achieve OTIF targets.
⦁ Reviews weekly/ monthly/ quarterly production forecasting and scheduling and maintenance activities of the overall operation.
⦁ Responsible for income and expense related activities and performance
⦁ Responsible for all inventory, including raw material, work in progress and finished goods, and related values and Kanban replenishment of same.
The Ideal Candidate:
⦁ University degree in Engineering/Manufacturing.
⦁ Experienced in the application of lean operational excellence, CI & Six Sigma tools – green or black belt.
⦁ At least 5-7 years previous manufacturing/production and assembly operations management experience,
⦁ Track record of success as a transformational change agent and leader.
⦁ Significant experience as a people manager and good leadership, management and supervisory skills required.
⦁ Evidence of coaching and mentoring essential.
⦁ Able to drive a strong safety culture.
⦁ Proven track record in problem solving, process development, and directing engineering projects to improve the equipment and technology.
⦁ Previous financial analysis and P & L management experience.
⦁ Experience implementing Quality Management Systems.
⦁ Experience of implementing ERP and production planning systems.
⦁ Efficiency driven- monitoring output and management of raw materials.
⦁ Accomplished communicator.
⦁ Target driven – production, inventory levels/ forecasting
⦁ Excellent time management.
⦁ Strong organisation skills. A structured, systematic and logical thinker.
⦁ Must be able to prioritise and manage customer requirements, working closely with colleagues in sales, logistics and customer service.
⦁ Strong analytical and computer literacy skills especially Excel and PowerPoint
⦁ Confident and experienced in business case presentation, persuasion and influencing at senior stakeholder/executive level.
To apply, without delay, please email your CV in word format, quoting reference J13632.
J13623
C£45-50000 + Car/Allowance and Excellent Benefits
MAINTENANCE MANAGER - HEAVY ENGINEERING & PROCESSING ENVIRONMENT

"Exceptional career development opportunity for an Engineering Graduate, with track record of excellence in maintenance management to join market leader at strategically important production & processing facility."

C£45-50000 + Car/Allowance and Excellent Benefits

Stratford upon Avon, Warwickshire
Our client is a world leader, with a £multibillion turnover and plants on virtually every continent. Its investment in the latest heavy engineering and processing technology ensures its reputation as one of the world's most sustainable corporations.
As part of its policy of continuous improvement and development they are seeking an ambitious Engineering Graduate who is very keen to take the next step into a Maintenance Management role at a strategically important site.
Reporting to a recently appointed and highly experienced Plant Manager, the Maintenance Manager will lead a small team of electricians and mechanical fitters, ensuring that plant equipment and maintenance systems are maintained, developed and improved within a manufacturing and Continuous Improvement environment and culture.
The focus is safety first and zero harm and as Maintenance Manager you will champion and proactively promote this safe working ethos amongst your team and contractors. You will lead the daily management of a production critical maintenance department including spares inventory and warehouse management on a processing/production site which operates on a 24/5 basis. Assets include: shredding and crushing equipment, motors and sensors, mobile/materials handling equipment for transportation of material across the site, packaging and palletising equipment.
Therefore, our client is seeking an Engineering professional (mechanical and/or electrical) with a recent track record of engineering and maintenance team leadership gained within a "best in class", quality focused, processing and production operation.

The Maintenance Manager will lead an experienced and competent team of mechanical and electrical engineers and will work with the Production Manager and cross functional colleagues in implementing all maintenance operations, mechanical, electrical and process control across inspection, planning, scheduling, execution and improvement phases. The objective will be to deliver a culture of continuous improvement and proactiveness not only within maintenance operations but also safety and health, environmental compliance and plant reliability.
Our client is seeking a high potential who is already adept at working to stringent KPI's and performance indicators. Successful candidates will be able to evidence excellent people development, managing engineering maintenance team performance via regular reviews, training, coaching and mentoring whilst also recognising potential with a view to succession planning.
Maintenance and budgetary planning experience will be essential as you will be a key member of the site leadership team. You will also be an excellent problem solver, structured, systematic and logical.

The ideal candidate will possess a strong technical engineering and maintenance background gained within heavy processing sectors such as cement, aggregates, minerals or steel.
The Role
Develop a high-performing engineering and maintenance team with a culture of delivery and continuous improvement through effective leadership and management to deliver operational excellence.
Ensure compliance with all relevant statutory legislation and the internal company Safety, Health and Environmental Standards.
Drive improvements in plant equipment availability and performance, including costs, through the implementation of engineering maintenance best practices across the whole site.
Own, develop and evolve the site's engineering maintenance strategy, implementing a common maintenance platform.
To monitor and ensure implementation and delivery of engineering maintenance procedures, initiatives and controls across all areas of responsibility.
Liaise between functions to ensure team work, consistency, co ordination and best practice to eliminate losses from poor practices or communication and to expedite learning.
Develop annual maintenance budgets for the site, highlighting operational constraints and the value adding performance that Maintenance can make.
Ensure the application of defect elimination/Pareto/root cause failure analysis to all losses and be responsible for the recommendation/implementation of solutions.
Management of the established site maintenance, planning and cost reporting systems to maximise their potential to the organisation.
Keep abreast of and apply where appropriate new condition monitoring technologies, maintenance improvement 'tools' and processes.
Support the development of engineering staff by defining, and where necessary, providing training in activities that support maintenance improvement and coaching.
Define and implement KPI's to monitor the performance of all maintenance employees and contractors.
Apply and communicate the engineering and maintenance improvement strategy for the site including proactively supporting cross functionally to ensure maintenance practices are adopted and implemented.
The Ideal Candidate:
University degree educated in Engineering. Must understand both engineering and business management principles.
An appreciation of a wide variety of engineering disciplines i.e. electrical, mechanical, process control and optimisation will be critical to success and credibility in this role.
Master's degree/other post graduate CPD highly advantageous.
Your engineering & maintenance team management experience will be from very high safety culture, heavy engineering processing environments. Cement, aggregates, mining and minerals or steel/metals industry would be particularly interesting sectors.
Consistent industry career history including existing or recent experience as a Maintenance Engineer or Coordinator, Maintenance Shift Team Leader or Supervisor/Manager, Maintenance Planner, Reliability and Asset Supervisor or Manager or other similar Maintenance Engineering leadership role.
You will possess a demonstrable track record of engineering maintenance team leadership, motivation and development, working closely with HR to produce competency matrices, training plans, talent identification, coaching and mentoring.
Experience using continuous improvement techniques will be critical to success. Change and project management experience will therefore be highly advantageous.
You will have experience of preparing and managing maintenance engineering budgets.
Excellent project management skills are essential as you will play a key site lead role in terms of capital expenditure projects.
A high level of IT literacy is essential i.e. Microsoft Excel and maintenance management and process control systems.
You will be an excellent communicator both in written and verbal format with executive presence, gravitas and technical and professional credibility.
You will be an adept at engaging at all levels from the maintenance team to senior management and cross functionally, with well-honed persuasion and influencing skills.
Resilient, driven, results focused personality - a high achiever.
In return our global multinational client offers a very competitive salary and benefits package, plus the opportunity to make a real difference to a market leading operation at an exciting stage of its continued growth and development.

J13618
£50-60000 (DOE) + Excellent Benefits including Relocation Assistance
MARINE AGGREGATES SHIP MANAGER/TECHNICAL SUPERINTENDENT
"Career development opportunity for Vessel/Technical Superintendent or similar Marine Engineering Specialist to join UK division of multinational plc within the aggregates and construction materials sector"
£50-60000 (DOE) + Excellent Benefits including Relocation Assistance
Sussex
Commutable from Sussex, Surrey, Hampshire, West Kent
Our client's marine division supplies high quality natural sand and gravel aggregates from the seabed off the UK for use in ready mixed and pre-cast concrete, general construction and coastal defence schemes. Our client is seeking a Vessel or Technical Superintendent with a strong marine engineering background for the role of Marine Aggregates Ship Manager for its UK team. The team comprises a group of specialists in marine and wharf operations, ship engineering and mineral resources, based in West Sussex. Your objective will be to monitor and deliver vessel performance and all aspects of the technical operation, driving marine and engineering standards onboard your assigned vessels.
Our client operates a fleet of four ships purpose built for aggregate dredging The ships/dredgers operate round the clock, 24 hours per day, seven days per week, extracting sand and gravel from licensed dredging areas in the North Sea, English Channel, Bristol Channel and Irish Sea.
The ships/dredgers deliver cargoes to landing points close to where the aggregates are used such as wharves with onsite processing plants along the River Thames, along the south coast between Shoreham and Southampton, in South and North Wales and in SW and NW England. Each dredger uses satellite navigation to dredge accurately and precisely locate aggregate reserves on the seabed.
The Role:
Responsible for the safe and economical day to day operation of vessels under your control, ensuring they comply with statutory and class certification.
Leadership and management of the on vessel/ship-based team and the office-based team.
Accountable for the performance of these vessels against budget.
Provide a high level of technical support and supervision.
Responsible for improvement and development of the AMOS marine planned maintenance and purchasing system, improving reliability and achieving world class vessel performance.
Responsible for the company's' entire fleet spares stock holding, including increasing stock value, depreciation and stock write offs to ensure management of critical spares.
Marine aggregates business improvement programmes such as ongoing fleet optimisation including taking accountability for a associated KPI's
Responsible for upgrades and modifications to vessels to overcome obsolescence and improve vessel performance. Investigate and assess innovative ways of maximising out turn and improving equipment longevity.
Responsible for CAPEX applications for vessel technical requirements from instigation to compliance and completion sign off. CAPEX and OPEX budget performance reporting.
Responsible for downtime strategy planning and minimisation in accordance with production demands and for budgetary planning and purchasing control.
Preparation of dry-docking and repair specifications.
Negotiations with shipyards, dry-docks and suppliers to obtain best value for all requirements. Adjudication of quotes and justification of costs to stake holder management.
Supervision of repairs during alongside repair and dry-dock periods including influencing and monitoring of safety systems in shipyards during repairs to promote safe working practices in accordance with legislation, company procedures and safety culture.
The Ideal Applicant:
Graduate calibre education level e.g. HNC/HND, Bachelors or Masters in engineering, marine, maritime or nautical or shipping studies or similar.
Minimum of an STCW95 III/2 Class 2 Engineer Officer Certificate of Competency (or equivalent).
A good working knowledge of the maintenance requirements of medium speed diesels and their associated electro-hydraulic systems.
A strong engineering background relevant to the Marine Industry, having potentially spent time at sea in a shipboard Managerial Position.
This role would be particularly suited to someone with shore-based experience, or recent Senior Position onboard a vessel looking to take that first step ashore.
To be able to diagnose and rectify faults in a wide range of machinery and control systems.
Clear, concise communicator with ability to liaise with personnel and outside bodies at all levels. Effective communication skills, and excellent written and verbal capability.
Significant management/leadership skills. Strong organisational, delegation and interpersonal skills. Able to lead both an offshore/on board vessel and on shore team
Able to take command of situations effectively, efficiently and calmly.
A proven history managing complex docking projects and electronic planned maintenance systems would be essential together with excellent leadership and management skills.
Experience of managing marine dredgers or similar vessels within the aggregates or similar sector would be highly advantageous.
This experience may have been gained in the UK or EU or further afield but you will have the right to live and work in UK/EU.
Candidates who have worked within the Merchant or Royal Navy or Commercial Port Operations would also be of interest.
Candidates with seagoing experience would be considered favourably, although this is not essential. It is important to have a strong commercial aptitude with a solid knowledge and understanding across all the variables within operations when dealing with vessels.
This is a great opportunity for an ambitious Technical Superintendent to take the next step in their career.
This position offers the successful candidate excellent career progress opportunities, the opportunity to work with a leading shipping company and enjoy an attractive package based upon experience which will include an excellent salary and assistance with re-location if needed.

J13605
C£Very Competitive + Car Allowance, Bonus & Benefits & Relocation Assistance
PLANT GENERAL MANAGER

"Excellent transformational change management role for Chemical Engineer/Engineering professional with track record of people development, engagement and continuous improvement in an Industrial Processing Environment."

North

C£Very Competitive + Car Allowance, Bonus & Benefits & Relocation Assistance

Commutable Locations: Nottinghamshire, Leicestershire, Staffordshire, Derbyshire, Cheshire, Yorkshire, West Midlands, Shropshire, Greater Manchester, Humberside

Our client is a global market leader within the industrial processing sector and operates a number of plants in the UK.

Due to dynamic growth our client is now seeking an Engineering degree educated Plant General Manager to take the lead at three strategic sites located. Candidates currently working within the heavy engineering/industrial processing industries would be particularly interesting.

This is a high-profile leadership role, focused on ensuring continuous improvement of health and safety and operational efficiency. You will manage a highly experienced and loyal team, further developing and instilling a zero-harm culture, and the technical competencies and behaviours required to achieve and sustain world class standards for the manufacture of our client's product which is exported globally and utilised for a wide range of industry applications.

The successful candidate will therefore demonstrate a high profile and visible leadership style, and a track record of transformational change management and people development, engagement and motivation against a backdrop of a "best in class", operational development programme. Ideally this experience will have been gained within a blue-chip multinational environment renowned for its world class/leading edge standards in terms of operational performance, people development, change management and leadership - an "employer of choice".

The ideal applicant will possess current and previous site leadership and manufacturing operational management experience gained within a fast-moving, lean processing, high customer service focused heavy engineering/industrial processing environment will be a prerequisite. The sites are unionised so excellent, well-honed ER skills are essential.

The Role:

The primary purpose of the roles is to be responsible for optimizing labour; safety on site; material and equipment resources to maximize production capability and meet customer expectations with excellent quality and service. We are seeking people with experience of turnaround/transformation, people development, technical skills transfer, retention and management as part of a talent development and succession planning programme, continuously improving and developing such operations as the sites take on increased customer volumes both in the UK and in the export market.

The Ideal Candidate:
Must be University degree educated in Engineering – Chemical Engineering would be particularly advantageous.
Consistent career history in blue chip multinational environments
High profile leadership experience in a Plant/Site Operations. Worked at Plant/Factory Manager Level.
Track record of people development, technical skills transfer, retention and management, employee engagement, change and continuous improvement leading to best in class OEE and safety standards
Experience in Project Management, business and systems analysis highly advantageous but people management, development and succession planning within a long established and highly skilled processing environment will be critical to success.
Plant, Site or Factory multi functional operations leadership experience must have been gained within heavy industrial processing sector
Experienced Lean or Continuous Improvement champion with track record of excellent team development and engagement to deliver continuous improvement.
Demonstrated experience of cross functional and multi-level interaction and working in a matrix organization.
Ideally experience of working within high volume / target driven manufacturing environment.
Led & achieved results in UK or pan-European, multi-single site, managing cross functionally within blue-collar sites.
Experience of leading and managing employee relations at a senior level through continuous improvement within best in class operations.
Proven skills and capabilities in leadership, communication, capability, collaboration and problem solving.
Excellent experience of the Budgeting process and CAPEX business case approval process.
Project Management qualification highly advantageous.
Knowledge and use of Lean/Six Sigma.
PC Literate. Particularly strong Excel skills.
Resilient, driven, results focused personality - a high achiever.

J13567
C£35-46000 + Bonus + Car + Benefits
AREA SALES/KEY ACCOUNT MANAGER – BUILDERS MERCHANT CHANNEL

"Graduate calibre, high potential, construction materials /building products regional sales and account manager required to drive key account growth within the builder's merchants' channel".

C£35-46000 + Bonus + Car + Benefits

Location: London, South East, Home Counties (Flexible Field & Home-Based role)
Commutable locations: London, Buckinghamshire, Hertfordshire, Essex, Kent, Berkshire, Wiltshire, Surrey, Sussex, Hampshire

Our client is a major group specialising in the construction materials sector. It is an iconic brand with an excellent and highly successful track record, and is undoubtedly regarded as a market leader. This is an excellent opportunity for a university degree educated and experienced construction materials/building products Sales & Key Account Management professional. The successful candidate will ideally already have experience of sales and key account management into the builders' merchant sector. This must include experience of training branch staff in the benefits and advantages and technical applications of market leading products. A good understand of marketing, merchandising, brand and category management within the builders' merchant sector would be ideal. The role will cover the Home Counties and London region of the UK and the successful candidate can be based anywhere along the M1, M40, M25, M4 and M3.

The Role:
As an Area Sales/Key Account Manager, you will have responsibility for developing and driving the growth plans across your area, the objective for the Area Sales Manager will include the continuing development of strong and sustainable customer relationships, optimising sales activity and ensuring a high level of customer service.
You will take complete ownership of the area. This will involve managing key relationships with branches of national and independent builder's merchants, so previous experience of selling into this sector is important, however we may also consider applicants with experience of selling building materials/products via other channels.
Day to day, you will be responsible for:
Achievement of sales/profit targets (volume, revenue, product mix & margin) ensuring that customers adhere to agreements and forecasts
Preparation and development of business plans for your territory.
Increased sales value through up-selling of products and other value added/premium products, using value propositions and marketing support to encourage sales where appropriate.
Ownership of account relationship development within your territory working closely with national key account management, internal sales and operational colleagues to ensure excellent customer service.
Development of sales propositions, analysis and presentation of territory branch performance metrics and activity plans.
Proactively identify new customers and opportunities with high commercial value.
Improve monitoring of customer performance through providing accurate forecasts, reviewing progress monthly.
Prioritise activity (eg customer visits) to commercial value (profits, volume and revenue).
Oversee technical support for products, ensuring customer satisfaction with the quality of products sold, escalating to technical teams if appropriate.
The Ideal Person:
The successful applicant will possess the following skills, attributes and experience:
University degree educated.
Excellent Key Account Management track record.
Currently working for a market leading brand within the construction materials or building products market sector.
Must have experience of key account management/sales into the builders' merchant channel.
Demonstrable track record of sales success, selling construction material/building products into the builders' merchant sector. Experience of selling construction equipment or tooling would also be considered.
An understanding of merchandising, category and brand marketing within the builders' merchant channel would be very advantageous.
Strong negotiation skills and a customer-focused approach.
Excellent commercial acumen with experience in developing new business whilst managing existing accounts.
Excellent presentation skills. Confident, credible, knowledgeable and mature manner.
Intelligent, articulate, professional, presentable and with a high level of integrity.
Driven, energetic, dynamic, and committed to grow the region. Be able to develop and build on an existing client base / portfolio.
Proven analytical and problem solving skills.
Proven interpersonal and communication skills.
A self-starter with excellent organisational, planning, prioritisation and time management skills.
An aspiring, target driven, self-motivated, enthusiastic "do it now" attitude towards your work is essential.

Career development prospects are excellent within this multinational group.