Martin Veasey Talent Solutions has a strong background in international recruitment, with around 50% of our recruitment activity from within Europe and overseas. 
The majority of our clients are blue multinationals looking to enter in to new growth markets or to expand existing operations. We have a track record of successfully appointing both on an expatriate basis and also of recruiting in country nationals.
We have worked in partnership with some of the world's leading organisations recruiting for positions on every continent in a wide range of disciplines. If you are looking for long term career development in a world class arena then we really should be talking.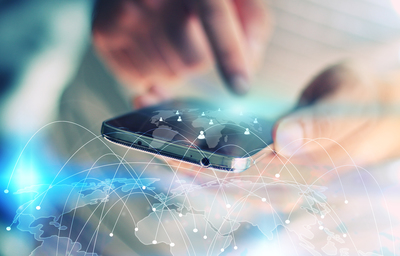 Martin Veasey Talent Solutions offers UK & International Executive Recruitment Services within the following functional business sectors:
Specialising in middle to senior management appointments, Martin Veasey Talent Solutions works with high calibre candidates from the UK as well as worldwide, for an international client portfolio, in a variety of disciplines, from key management, functional, technical or specialist roles to Board level directors. Typical salaries range from £50-150,000.
Why partner with us for your international career move?
Our client landscape comprises two very important parties – clients and candidates. For the recruitment process to be successful we need to work collaboratively with you both. Honesty and transparency are critical.
High calibre individuals like you deserve a proactive, experienced and knowledgeable recruitment partner to help you achieve your full potential.
We pride ourselves on our integrity and through approach to evaluating your skills and experience, ensuring that we only present opportunities to you which will really enhance your career.
Our reputation depends upon us listening to our candidates and their career objectives whilst always putting forward the best candidates for the recruitment campaigns that our clients have entrusted us to handle.
When it comes to international roles, working in partnership with our clients, we are highly adept at assisting with the logistics and complexities of an international relocation process.
---
Local recruitment has included most parts of Europe including Ireland, France, Norway, Italy, Switzerland, Denmark, Czech Republic, Hungary, Germany, Austria, Poland, The Netherlands, Turkey, Belgium and Russia.  Further afield, we have recruited both locally and internationally in China, Singapore, Japan, Malaysia, Thailand, Philippines, Vietnam, Indonesia, Dubai, Kuwait, Abu Dhabi, Bahrain, Saudi Arabia, South Africa, Brazil, and Argentina.
---
To see how we can add real value to your career, please contact us for a confidential discussion - call +44 (0)1905 381320 or email info@martinveasey.com.
If you'd like to receive alerts for your ideal job role, register your CV with Martin Veasey Talent Solutions.
LX408071
£Executive Salary + Excellent blue-chip benefits package including defined contribution pension & en
PROCUREMENT OPERATIONS TEAM LEADER SAP P2P
"Excellent opportunity for high potential graduate calibre, strategic SAP eProcurement specialist to develop a high performing team to drive P2P process improvement and best practice across Europe."
£Executive Salary + Excellent blue-chip benefits package including defined contribution pension & enhanced holiday entitlement
Location: North West (with UK and Mainland European travel)
Commutable from Ellesmere Port, Mold, Wrexham, Birkenhead, Wallasey, Chester, Warrington, Runcorn, Widnes, Liverpool, Crewe, Knutsford, Macclesfield, Greater Manchester, Wigan, Newton le Willows, Leigh, Heywood, Skelmersdale.

Our client is a major global player in the nuclear industry. Operating on a UK nuclear licensed site specialising in safe, cost effective and reliable uranium enrichment services.

If you are looking to build your career in a developing and ambitious company, we would love to hear from you.

Our client is seeking a high potential and experienced strategic procurement professional, with P2P experience gained within a SAP environment, experience of managing teams remotely and willing to be hands on operationally.

The Role & Responsibilities:
Functional expertise in SAP and P2P processes, manages a team that utilise SAP Procurement modules. Leads the delivery of transactional procurement activities to a high-performance standard with an international remit. Is expected to understand and work within international constraints and will continuously improve operations with a view to harmonise globally setting best practice minimum standards, whilst managing delivery to a range of stakeholders and suppliers.
• Management of resource to ensure timely delivery of P2P activity in line with business requirements and ensuring compliance to group policies.
• Provide coaching and advice to requisitioners on the P2P process. Develop and deliver training and/or training materials to support global process improvement.
• Leading the team to provide first line support to operations on supplier performance management, working on conjunction with senior buyers and category managers to drive improvements
• Create and maintain P2P procedures, work instructions with supporting process flow maps to ensure process excellence and standardization including replenishment stock
• Cleansing of quality data in the SAP production system
• Assist with the roll-out and ongoing management of Card Payments
• Lead Automation projects to reduce the number of P2P transactions required and improve approval flows for P2P
• Active contribution to the ongoing development of functional capabilities to ensure value delivery is sustainable in the long term and functional effectiveness and efficiencies is improved on a continual basis.
The Ideal Candidate:
The successful candidate will be educated to Degree (or equivalent) level and demonstrate experience and a demonstrable track record in:
• Experienced strategic procurement professional with SAP/SAP Ariba P2P Procurement leadership expertise
• Comfortable operating at both a strategic and hands on operational and day to day transactional level, getting involved in the detail, directing and coaching the team whilst also being able to step up and strategically review, plan and enhance the P2P procurement function in line with corporate goals across the UK and mainland Europe.
• Experience of working with senior stakeholders and operating in different cultures, ideally across geographies
• Able to work in a cross functional team and work autonomously
• Highly motivated and accountable to drive continuous P2P performance in efficiency and effectiveness
• Experience of leading a team to provide first line support to operations on supplier performance management solid knowledge of leading project management techniques and skilled in leading project teams on implementing the P2P procurement strategy and delivering against appropriate objectives with minimal supervision.
• Setting standards for documentation management, knowledge management and administration which ensures adherence to regulatory obligations, to ensure our client's interests are fully protected throughout P2P lifecycle.
• Managing ambiguity and being confident to take accountability for creating a governance model, resource plan and deliver plan to meet the business requirements efficiently
• Degree educated with CIPS qualification.
• Fluent business English plus a second language such as German or Dutch would be highly advantageous.
• Flexible in order to undertake occasional national and pan European travel in order to collaborate and deliver key projects with P2P and wider procurement colleagues.