Martin Veasey Talent Solutions has a strong background in international recruitment, with around 50% of our recruitment activity from within Europe and overseas. 
The majority of our clients are blue multinationals looking to enter in to new growth markets or to expand existing operations. We have a track record of successfully appointing both on an expatriate basis and also of recruiting in country nationals.
We have worked in partnership with some of the world's leading organisations recruiting for positions on every continent in a wide range of disciplines. If you are looking for long term career development in a world class arena then we really should be talking.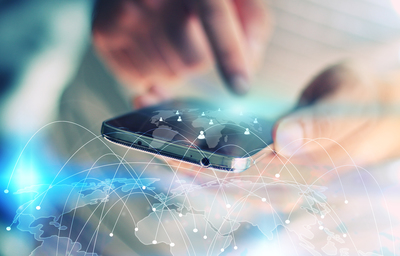 Martin Veasey Talent Solutions offers UK & International Executive Recruitment Services within the following functional business sectors:
Specialising in middle to senior management appointments, Martin Veasey Talent Solutions works with high calibre candidates from the UK as well as worldwide, for an international client portfolio, in a variety of disciplines, from key management, functional, technical or specialist roles to Board level directors. Typical salaries range from £50-150,000.
Why partner with us for your international career move?
Our client landscape comprises two very important parties – clients and candidates. For the recruitment process to be successful we need to work collaboratively with you both. Honesty and transparency are critical.
High calibre individuals like you deserve a proactive, experienced and knowledgeable recruitment partner to help you achieve your full potential.
We pride ourselves on our integrity and through approach to evaluating your skills and experience, ensuring that we only present opportunities to you which will really enhance your career.
Our reputation depends upon us listening to our candidates and their career objectives whilst always putting forward the best candidates for the recruitment campaigns that our clients have entrusted us to handle.
When it comes to international roles, working in partnership with our clients, we are highly adept at assisting with the logistics and complexities of an international relocation process.
---
Local recruitment has included most parts of Europe including Ireland, France, Norway, Italy, Switzerland, Denmark, Czech Republic, Hungary, Germany, Austria, Poland, The Netherlands, Turkey, Belgium and Russia.  Further afield, we have recruited both locally and internationally in China, Singapore, Japan, Malaysia, Thailand, Philippines, Vietnam, Indonesia, Dubai, Kuwait, Abu Dhabi, Bahrain, Saudi Arabia, South Africa, Brazil, and Argentina.
---
To see how we can add real value to your career, please contact us for a confidential discussion - call +44 (0)1905 381320 or email info@martinveasey.com.
If you'd like to receive alerts for your ideal job role, register your CV with Martin Veasey Talent Solutions.
LX 498601
C€90000 + Excellent Benefits
SENIOR BUYER/CATEGORY SPECIALIST– CAPEX ENGINEERING, CONSTRUCTION & PROJECTS

C€90000 + Excellent Benefits

Location: Almelo, Netherlands

Our client is long established and pivotal player within the energy and utilities supply chain and utilises world leading technology at its plants in Europe. As a result of continued growth and major projects our client is looking for Senior Buyer for its CAPEX, Engineering, Construction and Projects function.
The focus of the role is the leadership of cross functional teams on major sourcing projects, developing and executing sourcing strategies; the tender and negotiation process; supplier selection, drafting, award and execution of contracts; commercial management of suppliers post contract management of capital investments and infrastructure projects and the delivery of strategic change and operational efficiency. Our client is seeking graduate calibre, MCIPS qualified Construction and Engineering Projects specialists with NEC3 /FIDIC knowledge and experience (although training will be provided).

The Role:
• To support the EPC Procurement Manager/ Engineering, Construction and Projects Team in the execution of both local and global strategies.
• To work with relevant customers/stakeholders and procurement colleagues in the development and execution of customer aligned and fully integrated category plan(s) for Engineering, Construction and Projects, and taking the commercial lead in the sourcing, selection and management of suppliers for all associated projects.
• As a member of a global procurement and category team actively contribute to the development and execution of the category plan and associated projects in order to drive maximum value from the supply chain and the dissemination of best practice.
• To actively contribute to the development of the Category Plan such that the Team is clear on the vision, strategy and implementation process.
• To develop, evaluate and manage internal and external supplier relationships such that they support the optimisation of our client's position.
• To manage significant and complex supplier contracts in line with corporate policies and procedures to drive both value and compliance for the Company
• To develop partnerships with customer groups and business leaders in order to gain their support and co-operation in the delivery of sourcing projects and the category plan.
• To work with key customers to ensure an effective view of business strategy, portfolio of projects and priorities such that realistic expectations are formed on all sides.
• To develop partnerships with customer groups and business leaders in order to gain their support and co-operation in the delivery of sourcing projects and the category plan.
• To work with key customers to ensure an effective view of business strategy, portfolio of projects and priorities such that realistic expectations are formed on all sides.
• Support the Procurement Manager in the development of self and peers in becoming a professional customer facing value adding function and exploiting the collective knowledge of the Procurement function.
The Ideal Candidate:
• University degree educated (or with evidence of recent CPD) plus MCIPS or CPM or equivalent procurement qualification essential.
• Experience gained within a multinational, corporate and regulated environment such as utilities, aerospace, pharmaceutical, electronics, engineering, capital intensive industry, construction, public sector environments etc.
• At least four years' procurement experience including minimum two years in a category manager or senior buyer role within the CAPEX, Engineering, Construction Projects category area.
• NEC3 experience and knowledge advantageous.
• An understanding of category management principles and a working knowledge of SAP processes and functionality across the procurement process and integration with other functions.
• Excellent stakeholder engagement, persuasion and influencing including business case development and presentation experience.
• Excellent track record of supplier management and development including implementation of supplier management programmes with key suppliers.
• Experience of advising and leading on bid evaluation approach in support of supplier selection.
• Experience of development and execution of project procurement strategies within the context of construction and engineering projects.
• Able to drive a lean sourcing culture, driving efficiencies and improvements by challenging current practice and actively participating with regulatory bodies to support innovative procurement.
To apply without delay, please send your CV to applications@martinveasey.com quoting reference LX 498601

LX 482798
£/$/JPY Excellent + Bonus + Benefits & Relocation Assistance
SENIOR CONSULTANT – ROBOTIC PROCESS AUTOMATION, WAREHOUSING SOLUTIONS DESIGN
"Very innovative Warehouse/Logistics Facilities Solutions Design specialist with experience of Robotic Process Automation and similar technologies required to lead, coach and develop country solutions design team. Experience of design solutions for the Japanese market and building regulatory environment. Fluency in Japanese highly advantageous"
£/$/JPY Excellent + Bonus + Benefits & Relocation Assistance
Japan – Full Relocation Assistance Available
Our client is a global multinational. A true market leader, they have a strong culture of safety, customer focus, quality and reliability.
Highly successful and long-established with industrial expertise across a number of verticals, our client has a global network of operations and integrated state-of-the-art information technology across warehousing and transport.
As result of dynamic growth our client is seeking a very innovative, degree educated, Senior Consultant Automated Warehousing Solutions Design with "hands on" robotic process automation warehousing solutions design experience to lead, coach and develop its country solutions design team in Japan.
We are seeking individuals with experience of various types of warehousing and storage including robotic process automation, automatic storage and retrieval systems. Experience of warehousing/distribution centre design solutions for the Japanese market and building structure regulatory environment will be critical to success. Fluency in Japanese would be highly advantageous.
The Role:
• Managing a team of Warehousing/Logistics Automation Design Solutions Managers and Analysts, you will support the country Business Development and Implementation teams in developing innovative, cost effective and profitable warehousing and supply chain solutions for new and existing multinational and regional clients.
• Through strategic consulting assignments, you will work at both operational and Board level to identify business issues focused on process improvement and cost effectiveness; propose value adding and innovative solutions and subsequently manage the delivery of projects.
• This will entail analysis of existing inhouse and customer operations and the subsequent design of proposals, managing resource and cross functional teams during implementation, planning and solutions delivery. In addition, you will develop the supply chain solutions design strategy and manage the departmental budget.
• As Senior Consultant Solutions Design your role will be broad - robotic process automation specialist, material handling consultant, automated warehousing design subject matter expert, supply chain and logistics systems specialist data analyst, strategist, salesperson, key account manager, management accountant, facilitator, leader, mentor, coach and project manager.
• You will possess extensive automated warehousing solutions design, planning, projects, consultancy, value chain engineering and productivity improvement expertise. You will be highly proficient in liaising, presenting and working at Board level both internally and externally with key multinational client accounts.
• You will direct and manage your team in multiple implementation and re-engineering projects enabling cost and service improvements whilst at the same time managing teams involved in new operational start-ups.
The Ideal Applicant:
• The ideal applicant will be educated to degree/post graduate level and will possess a substantial and demonstrative track record of successful project delivery gained within an automated robotic process control warehousing and logistics solutions design/projects environment.
• We are inviting applications from either highly accomplished and experienced professionals seeking to consolidate and apply their solutions design leadership and coaching experience in a new and challenging growth environment or alternatively someone with at least 5-8 years fast track operational and solutions design experience who wishes to further develop their managerial experience by heading up and grow a team of solutions design specialists.

• Experience of warehousing solutions design, supply chain optimisation, automated robotic process and warehouse design tools as well as formal project management capabilities will be a prerequisite. Experience of managing multi-disciplined teams is essential.
• It is imperative that you will be possess a portfolio of successful projects completed across, for example, retail and FMCG, industrial, technology or pharmaceutical verticals.
• Automated warehousing solutions design experience as a Senior Consultant or Project Manager may have been gained in one of the following environments: inhouse global multinational logistics fulfilment facilities design team; materials handling solutions design provider; third party contract logistics provider or automation solutions/automated robotic process design consultancy.
• Most importantly you will also have a demonstrable track record of success in coaching and developing a team of Solutions Design Analysts and Managers, ensuring a consistent, best in class approach.
• Previous international solutions design and solutions design and implementation project team leadership would be extremely advantageous, as would, cultural experience and understanding of living and working in Japan would be highly advantageous.
Please note: This role is offered to experienced Japanese citizens or as an expatriate career development role on a permanent local employment contract and therefore you will be required to relocate to Japan to be based there full time. Our client will provide full relocation assistance. Our client offers a very competitive salary and benefits package including bonus and private healthcare. Please note however that although housing allowance may be provided, school fees are not provided as part of the package.
To apply without delay, please email your CV, quoting reference LX 482798, for the attention of Roheela Khan, Recruitment Operations Director to applications@martinveasey.com Telephone 00 44 (0) 1905 381 320 www.martinveasey.com
Key words: robotic process automation, automated storage and retrieval, ASR, automated warehousing, logistics facilities, distribution centres, efulfilment, materials handling equipments, materials handling solutions, warehousing process design, robotic process design, automated process design, logistics, distribution centre, efulfilment, warehousing, ecommerce, automated solutions, automation solutions, AutoCAD, Power BI, DEPICT, Sketch Up, Prince 2, buildings regulations, Japan, Japanese