Martin Veasey Talent Solutions has a strong background in international recruitment, with around 50% of our recruitment activity from within Europe and overseas. 
The majority of our clients are blue multinationals looking to enter in to new growth markets or to expand existing operations. We have a track record of successfully appointing both on an expatriate basis and also of recruiting in country nationals.
We have worked in partnership with some of the world's leading organisations recruiting for positions on every continent in a wide range of disciplines. If you are looking for long term career development in a world class arena then we really should be talking.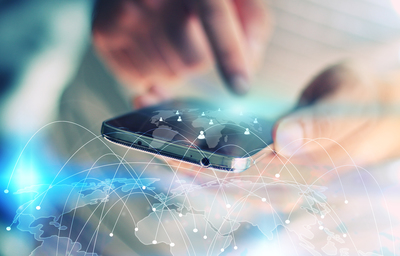 Martin Veasey Talent Solutions offers UK & International Executive Recruitment Services within the following functional business sectors:
Specialising in middle to senior management appointments, Martin Veasey Talent Solutions works with high calibre candidates from the UK as well as worldwide, for an international client portfolio, in a variety of disciplines, from key management, functional, technical or specialist roles to Board level directors. Typical salaries range from £50-150,000.
Why partner with us for your international career move?
Our client landscape comprises two very important parties – clients and candidates. For the recruitment process to be successful we need to work collaboratively with you both. Honesty and transparency are critical.
High calibre individuals like you deserve a proactive, experienced and knowledgeable recruitment partner to help you achieve your full potential.
We pride ourselves on our integrity and through approach to evaluating your skills and experience, ensuring that we only present opportunities to you which will really enhance your career.
Our reputation depends upon us listening to our candidates and their career objectives whilst always putting forward the best candidates for the recruitment campaigns that our clients have entrusted us to handle.
When it comes to international roles, working in partnership with our clients, we are highly adept at assisting with the logistics and complexities of an international relocation process.
---
Local recruitment has included most parts of Europe including Ireland, France, Norway, Italy, Switzerland, Denmark, Czech Republic, Hungary, Germany, Austria, Poland, The Netherlands, Turkey, Belgium and Russia.  Further afield, we have recruited both locally and internationally in China, Singapore, Japan, Malaysia, Thailand, Philippines, Vietnam, Indonesia, Dubai, Kuwait, Abu Dhabi, Bahrain, Saudi Arabia, South Africa, Brazil, and Argentina.
---
To see how we can add real value to your career, please contact us for a confidential discussion - call +44 (0)1905 381320 or email info@martinveasey.com.
If you'd like to receive alerts for your ideal job role, register your CV with Martin Veasey Talent Solutions.
JO0000013631
C€Very Competitive Excellent Blue Chip Benefits
FLUENT GERMAN SPEAKER - SENIOR BUYER/PURCHASING TEAM LEADER- ENGINEERING & CAPITAL PROJECTS BUYING TEAM
"Exciting continuous improvement role for fluent German Speaking, Degree educated, experienced Senior Buyer to lead Engineering & Capital Projects Buying Team for Global Energy Company"
C€Very Competitive Excellent Blue Chip Benefits
Location: North Rhine-Westphalia, Germany – Relocation Assistance available

Our client is a global player within the specialist energy, electricity and power generation sector.
This is a fantastic career development opportunity for a fluent German speaker/German national.
As part of a strategic transformation of the procurement function across its global operating units, our client seeks to strengthen its German team with the appointment of an innovative and creative Senior Buyer and Purchasing Team Leader for its indirect, engineering and capital projects buying team.

This is a key appointment at Country level and you will be based at a large processing plant working closely with senior cross functional stakeholders at executive leader level including Plant Manager and Finance Manager.

In addition, you will also work closely with centralised global category management, project procurement and P2P functions across Europe. The ideal candidate will possess a track record as a Senior Buyer, Category Manager or Purchasing Manager specialising in indirect and engineering categories. Experience of managing a team of Buyers will be essential for success in this role.

Experience will ideally have been gained within a best in class global multinational, matrix organisation. Experience of SAP would be advantageous.

The Role:
Lead, manage, motivate, coach, develop and empower a team of three Buyers specialising in indirect and engineering based categories.
Plan, organise, lead and control the work of the German purchasing team to ensure that objectives are achieved and services are delivered to the customers/stakeholders.
Contribute to purchasing strategy for engineering and capital projects
Work closely with business leaders to position the business for future growth
Leverage expertise and know how to improve purchasing's critical processes
Define and implement procurement and supply chain procedures and policies in line with group and category strategies
Shape and manage supplier relationships to ensure value is delivered including value definition, value creation including opportunity development and supply chain execution process; value capture including governance and compliance management and value protection to mitigate risk.
Management of purchasing, tactical buying, sourcing and supplier management activities to achieve cost efficient, accurate and on time purchases, including compliance to corporate purchasing policies
Improve value adding capabilities of the indirect and engineering procurement function through best practice, cost savings, cost avoidance and spend control
Identify, drive, implement and sustain indirect and engineering procurement focused process improvements and cost efficiency
Actively seek improvements in supply chain activities and performance, primarily through coordination and collaboration with Supply Chain and Category Management team
Develop reports enabling tracking of Supply Chain performance against KPI's
Negotiate and implement supplier SLA's to meet business requirements
Establish, implement and manage system to evaluate, monitor and report supplier scorecard performance
Manage supplier audits from an operational capability standpoint
Lead the purchasing team to deliver business reviews with key suppliers
Lead the purchasing team to manage supplier accreditation activities, customer supplier support and issue resolution related to requisitions, purchase orders and goods receipts
The Ideal Candidate:
Fluent in German and happy to relocate (with assistance) to North West Germany.
University Degree educated in Engineering or Science or similar plus Post Graduate level qualification in Procurement and/or Master's Degree.
At least 5-7 years consistent, fast track career development within a Senior Buyer, Category Manager or Procurement Management roles focused on indirect and engineering categories.
At least 18 months leadership experience within procurement in order to manage an experienced team of buyers.
Experience of working cross functionally within a global multinational matrix environment. This could include oil and gas, energy, utilities, mining and minerals exploration, or capital-intensive industrial manufacturing sectors such as steel or construction materials. FMCG or pharmaceutical sector experience will also be considered if the focus is on indirect, engineering or capital projects focused procurement.
You be highly motivated to deliver change and transformation and your career to date will be characterised by your ability to engage cross functional teams and global/pan European procurement, engineering and project management colleagues to achieve this.
You will be confident and experienced in preparing, presenting and justifying business cases to senior executive level.
Track record of building successful relationships internally and externally to contribute to the development of our client as a world-class procurement organisation
A knowledge of Procurement systems and technologies and the ability to put operational measures in place to ensure contracts deliver brilliantly.
Strong purchasing background with proven experience in the areas of project management, supplier readiness and day to day supply base management and demonstrated negotiations capability
Demonstrated ability to lead in a multinational matrix organisation, work collaboratively with colleagues, and get results through others
Excellent skills and experience in purchasing operations and strategic sourcing with ability to demonstrate strong project management and negotiation skills in a manufacturing environment
Must welcome responsibility, challenge and decision making
Self starter and a team player who will thrive in a regulated environment
Creates a positive working environment by demonstrating and sharing functional/technical expertise/knowledge
Strong verbal and written communication skills, emphasising interpersonal, group presentation and team facilitation skills
Fluent in spoken and written Business English and (native) German language

In return our client offers a very competitive salary and blue-chip benefits package and the opportunity to develop your career within a market leader. Interviews will be held in the UK and Germany as applicable.