Martin Veasey Talent Solutions has a strong background in international recruitment, with around 50% of our recruitment activity from within Europe and overseas. 
The majority of our clients are blue multinationals looking to enter in to new growth markets or to expand existing operations. We have a track record of successfully appointing both on an expatriate basis and also of recruiting in country nationals.
We have worked in partnership with some of the world's leading organisations recruiting for positions on every continent in a wide range of disciplines. If you are looking for long term career development in a world class arena then we really should be talking.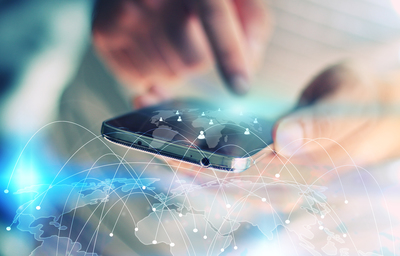 Martin Veasey Talent Solutions offers UK & International Executive Recruitment Services within the following functional business sectors:
Specialising in middle to senior management appointments, Martin Veasey Talent Solutions works with high calibre candidates from the UK as well as worldwide, for an international client portfolio, in a variety of disciplines, from key management, functional, technical or specialist roles to Board level directors. Typical salaries range from £50-150,000.
Why partner with us for your international career move?
Our client landscape comprises two very important parties – clients and candidates. For the recruitment process to be successful we need to work collaboratively with you both. Honesty and transparency are critical.
High calibre individuals like you deserve a proactive, experienced and knowledgeable recruitment partner to help you achieve your full potential.
We pride ourselves on our integrity and through approach to evaluating your skills and experience, ensuring that we only present opportunities to you which will really enhance your career.
Our reputation depends upon us listening to our candidates and their career objectives whilst always putting forward the best candidates for the recruitment campaigns that our clients have entrusted us to handle.
When it comes to international roles, working in partnership with our clients, we are highly adept at assisting with the logistics and complexities of an international relocation process.
---
Local recruitment has included most parts of Europe including Ireland, France, Norway, Italy, Switzerland, Denmark, Czech Republic, Hungary, Germany, Austria, Poland, The Netherlands, Turkey, Belgium and Russia.  Further afield, we have recruited both locally and internationally in China, Singapore, Japan, Malaysia, Thailand, Philippines, Vietnam, Indonesia, Dubai, Kuwait, Abu Dhabi, Bahrain, Saudi Arabia, South Africa, Tanzania, Brazil, and Argentina.
---
To see how we can add real value to your career, please contact us for a confidential discussion - call 01905381320 or email info@martinveasey.com.
If you'd like to receive alerts for your ideal job role, register your CV with Martin Veasey Talent Solutions.