Get in Touch A Few Kind Words Place a Vacancy
In a sector with so many niche roles, it pays to use a specialist like us. Someone who knows the concrete difference between asphalt and macadam. And understands that you should never send a BID Manager to do a BIM Manager's job. Or vice versa.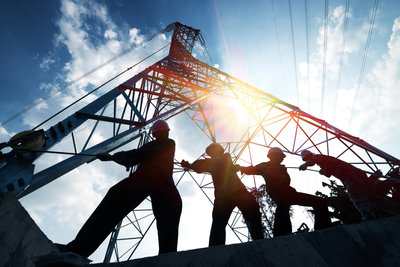 Having provided specialist recruitment in the construction and civils sector since 2003, we have a deep appreciation of the challenges involved in meeting ever more ambitious health and safety and sustainability goals. We also understand the importance of championing diversity and are proud to have given a number of executive-level candidates their first opportunity in the sector. It's just one of the reasons several industry titans use us on a preferred supplier basis.
We can provide a recruitment strategy that covers all areas of construction, from engineers and site leadership through to procurement and technical managers and of course senior commercial and project executives. Need a whole team assembled? No problem. In the past we've placed entire multifunctional managerial teams of as many as 12 people under exceptionally tight timeframes – essential when contracts often include hefty penalties for late delivery.
Here are just a few reasons why we're trusted to deliver in this sector:
We have 17+ years of specialised sector experience, including placing key roles within construction materials, building products, nuclear, and the renewable energy sector, builders' merchants & DIY retail, HVAC, network access and civil engineering and the increasingly popular modular building industry.
Our trusted approach involves evaluating the unique culture of your business to ensure candidates will not only complement your existing construction teams but provide a rich mix of contrasting skills that will enable you to deliver your projects more effectively and efficiently.
We can help you source talent under the radar, operating with a high degree of confidentiality to ensure you secure the best candidates available from across the globe without risk of breaking any non-solicitation agreements.
We have successfully placed and headhunted talent in over 42 countries.
Thanks to our proactive approach to recruitment we already have a worldwide talent pool of over construction professionals, with many more leading candidates also on our radar.
If you're looking for a role in construction and civils be sure to check out our latest vacancies or ping us your CV.
---
In their own words
"Martin Veasey Talent Solutions are different to many other recruitment agencies as they provide a very personable service for their prospective candidates. They very much practice what they preach!
When I first met Roheela for my initial interview it felt very much like an interview with the company. She was very knowledgeable about the job role, but also about the business, their culture, and more specifically the management team and their personality profiles in terms of where I could fit into the business. This really helped me prepare for the interview in the correct way, but also gave me an understanding of whether I felt I could fit into the team, which from a candidate's point of view is very important if you are looking long-term. The level of detail provided about the role was also second to none and the role has lived up to the expectation set out at the start."
Category Procurement Manager
---
Role up, role up
Here are just some of the construction and civils positions we've filled for our UK and international clients over the years. Unable to see the role you're looking for? Don't worry, just get in touch and we'll see how we can help.
Site Engineers
Construction Managers
Operations Managers
Commercial Managers
Quantity Surveyors
Pavement Design Specialists
Estimating Managers & Estimators
Managing Quantity Surveyors
Design Managers
Health & Safety Professionals
Environmental & Sustainability Professionals
BID Managers
BIM Managers
Project Managers
Technical Managers
Executive Directors including Commercial, Construction, Regional Directors & MDs
Engineers - Mechanical, Electrical, Structural & Civil
Land Development Managers including After Use Planners
M & E Managers
HVAC Specialists
Building Services Managers
Facilities Managers
CAD Specialists
Design Engineers
MEP Project Engineers & Managers
---
Let's get down to details
From graduate to boardroom, interim to permanent, UK to international, we'll uncover the best active and passive talent out there. Salaries in this sector generally range from £40,000-£120,000+.
Put our Recruitment Solutions to the test:
Executive Search and Headhunting
Advertised Selection
Fast-track Contingency/Database Search
International, Multiple Role and Team Recruitment
Take advantage of our HR and Talent Management services:
Psychometric Testing
Career and Executive Coaching
Talent and Strategy Planning>
Outplacement
---
Intrigued? Let's talk
To find out how our tried, tested and trusted insight and innovation can deliver you the brightest construction and civils talent call 01905381320 or email info@martinveasey.com.
Get in Touch A Few Kind Words Place a Vacancy