It's our professional HR & Talent Acquisition expertise, combined with our global HR partnerships that makes the difference
Get in Touch A Few Kind Words Place a Vacancy
As CIPD qualified professionals ourselves we understand better than most that few roles in a company require as much resourcefulness as a human resource executive.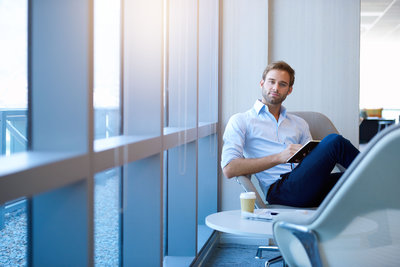 Whether you are an established global multinational or a newer developing organisation, the in-depth knowledge and expertise of Martin Veasey Talent Solutions team can help you to identify the best human resource talent to meet both your current and future business expectations.
They need to be able to plan for unexpected organisation changes. Demonstrate exceptional strategic awareness and commercial acumen. Not to mention ensure every new hire is a great business fit from day one. No small feat. Luckily, thanks to our extensive sector know-how we're able to quickly understand your unique pain points and use our in-depth knowledge to find candidates who'll not only fit into the culture of your business, but commercially push it forwards too.
Here are just a few reasons why we're trusted to deliver in this sector:
Our directors and some members of the team are CIPD qualified HR and Talent professionals, with one also holding a post-graduate certificate in Career and Talent Management.
Our team of natural born problem solvers are as comfortable speaking to CEOs as junior and middle managers and understand how to turn increasingly complex legislation into a strategic benefit.
We work with both established global multinationals and dynamic start-ups around the world and have placed HR experts at various levels of experience.
If you're looking for a role in human resources be sure to check out our latest vacancies or ping us your CV.
---
In their own words
"I have worked with Martin Veasey Talent Solutions for two years with numerous vacancies successfully filled. The agency is a key recruiter for our area of the business and have had a positive impact on our recruiitment timescales. Complexity is added whereby much of our recruitment requires to be sourced internationally not just within the UK, due to specific skill sets required for our business. Roheela is very quick to respond and trustworthy during processes such as confidential role recruitment, which is key to an honest and trustworthy working relationship with an agency."
– HR Business Partner, Global Manufacturing Sector
---
Role up, role up
Here are just some of the human resourcespositions we've filled for our UK and international clients over the years. Unable to see the role you're looking for? Don't worry, just get in touch and we'll see how we can help.
---
Typical Roles:
Change, Transformation & Project Management
Compensation & Benefits
Diversity & Inclusion
Employee Engagement including Employer Branding
Employee Relations
Generalist HR Management
HR Business Partners
Global Mobility
Graduate Recruitment
Occupational Health, Safety & Wellbeing
Learning & Development
Occupational Psychology
Organisational Design
Organisational Development
Resourcing & Recruitment
Reward Management
Talent Acquisition, Management & Development
Training
HR Systems & HRIS - Audit & Data Management
---
We proactively source and supply, both permanent and interim, graduate calibre managers, executives and directors in salary ranges from c£40,000 to £120,000 + both in the UK and internationally.
Recruitment Solutions:
Executive Search/Headhunt
Advertised Selection
Fast-track Contingency/Database Search
International & Multiple Role or Team Recruitment
---
Let's get down to details
From graduate to boardroom, interim to permanent, UK to international, we'll uncover the best active and passive talent out there. Salaries in this sector generally range from £40,000-£120,000+.
Put our Recruitment Solutions to the test:
Executive Search and Headhunting
Advertised Selection
Fast-track Contingency/Database Search
International, Multiple Role and Team Recruitment
Take advantage of our HR and Talent Management services:
Psychometric Testing
Career and Executive Coaching
Talent and Strategy Planning
Outplacement
---
Intrigued? Let's talk
To find out how our tried, tested and trusted insight and innovation can deliver you the brightest human resourcestalent call 01905381320 or email info@martinveasey.com.
Get in Touch A Few Kind Words Place a Vacancy
---
For more information please click on the links below to download a report or guide.
Blogs
Human Resources: Career path and salaries
Reports and Guides
Your Human Resources Career Checklist