It's our professional HR & Talent Acquisition expertise, combined with our global HR partnerships that makes the difference
Get in Touch A Few Kind Words Place a Vacancy
As CIPD qualified professionals ourselves we understand better than most that few roles in a company require as much resourcefulness as a human resource executive.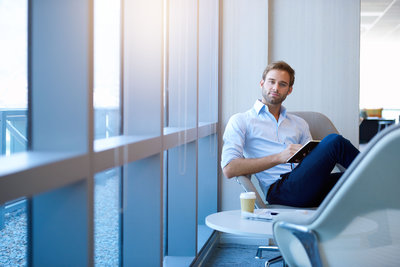 Whether you are an established global multinational or a newer developing organisation, the in-depth knowledge and expertise of Martin Veasey Talent Solutions team can help you to identify the best human resource talent to meet both your current and future business expectations.
They need to be able to plan for unexpected organisation changes. Demonstrate exceptional strategic awareness and commercial acumen. Not to mention ensure every new hire is a great business fit from day one. No small feat. Luckily, thanks to our extensive sector know-how we're able to quickly understand your unique pain points and use our in-depth knowledge to find candidates who'll not only fit into the culture of your business, but commercially push it forwards too.
Here are just a few reasons why we're trusted to deliver in this sector:
Our directors and some members of the team are CIPD qualified HR and Talent professionals, with one also holding a post-graduate certificate in Career and Talent Management.
Our team of natural born problem solvers are as comfortable speaking to CEOs as junior and middle managers and understand how to turn increasingly complex legislation into a strategic benefit.
We work with both established global multinationals and dynamic start-ups around the world and have placed HR experts at various levels of experience.
If you're looking for a role in human resources be sure to check out our latest vacancies or ping us your CV.
---
In their own words
"I have worked with Martin Veasey Talent Solutions for two years with numerous vacancies successfully filled. The agency is a key recruiter for our area of the business and have had a positive impact on our recruiitment timescales. Complexity is added whereby much of our recruitment requires to be sourced internationally not just within the UK, due to specific skill sets required for our business. Roheela is very quick to respond and trustworthy during processes such as confidential role recruitment, which is key to an honest and trustworthy working relationship with an agency."
– HR Business Partner, Global Manufacturing Sector
---
Role up, role up
Here are just some of the human resourcespositions we've filled for our UK and international clients over the years. Unable to see the role you're looking for? Don't worry, just get in touch and we'll see how we can help.
---
Typical Roles:
Change, Transformation & Project Management
Compensation & Benefits
Diversity & Inclusion
Employee Engagement including Employer Branding
Employee Relations
Generalist HR Management
HR Business Partners
Global Mobility
Graduate Recruitment
Occupational Health, Safety & Wellbeing
Learning & Development
Occupational Psychology
Organisational Design
Organisational Development
Resourcing & Recruitment
Reward Management
Talent Acquisition, Management & Development
Training
HR Systems & HRIS - Audit & Data Management
---
We proactively source and supply, both permanent and interim, graduate calibre managers, executives and directors in salary ranges from c£40,000 to £120,000 + both in the UK and internationally.
Recruitment Solutions:
Executive Search/Headhunt
Advertised Selection
Fast-track Contingency/Database Search
International & Multiple Role or Team Recruitment
---
Let's get down to details
From graduate to boardroom, interim to permanent, UK to international, we'll uncover the best active and passive talent out there. Salaries in this sector generally range from £40,000-£120,000+.
Put our Recruitment Solutions to the test:
Executive Search and Headhunting
Advertised Selection
Fast-track Contingency/Database Search
International, Multiple Role and Team Recruitment
Take advantage of our HR and Talent Management services:
Psychometric Testing
Career and Executive Coaching
Talent and Strategy Planning
Outplacement
---
Intrigued? Let's talk
To find out how our tried, tested and trusted insight and innovation can deliver you the brightest human resourcestalent call 01905381320 or email info@martinveasey.com.
Get in Touch A Few Kind Words Place a Vacancy
---
For more information please click on the links below to download a report or guide.
Blogs
Human Resources: Career path and salaries
Reports and Guides
Your Human Resources Career Checklist

1187123_1668790508
Up to £40000 per annum for 3 days + Bonus + Car Allowance & Benefits
HUMAN RESOURCES BUSINESS PARTNER (PART TIME 3 DAYS) - FMCG MANUFACTURER

"Unique Part Time HR Business Partner opportunity for Generalist HR professional to join at the UK division of global multinational in the FMCG food/drinks sector."

C£40000 (for 3 days) + Bonus + Car Allowance + Blue Chip Benefits

Milton Keynes

Commutable from Milton Keynes, Bedford, Kempston, Biggleswade, Sandy, Newport Pagnell, Stony Stratford, Dunstable, Luton, Wellingborough, Huntingdon, Northampton, Shefford, Letchworth. Leighton Buzzard, Houghton Regis.
Our client is a well-established UK division of a global multinational manufacturer within the food and beverages sector.
They are seeking an experienced HR generalist to join their recently acquired flagship UK site, as HR Business Partner. The site employs c120 people and operates 24/6. You will report to the Global HR Director located in Spain and will be familiar with operating within a pan European matrix structure.

The Role:
As the Site Human Resources Business Partner, you will drive business performance through the delivery of a comprehensive, value adding and professional HR advisory and coaching service. You will also provide comprehensive generalist HR support for site management and employees.

This is a unique part time opportunity for a confident, self-motivated, and experienced Senior HR generalist keen to play an influential and transformational role within a FMCG manufacturing environment.

As Part Time HR Business Partner you will provide professional HR support and advice on a range of HR issues including employee relations, statutory/mandatory training plans, talent management, succession planning, supporting employee development, diversity, and inclusion, driving, and supporting effective communications, employee engagement, performance management, dealing with disciplinary and grievance cases, managing sickness absence.
The HR Business Partner will also be part of a pan European HR team, working on a range of organisational design and development projects, and will be responsible for implementing and operationalising Group HR policies and initiatives throughout the UK business.
The Ideal Candidate:

* University degree educated in a relevant business or HR related subject (ideally but candidates with degrees in other subjects and relevant HR experience will also be considered)
* Qualified to CIPD level 5 as a minimum. CIPD level 7/MSc/MA in HR advantageous
* Spanish language capabilities would be advantageous but not a prerequisite.
* HR Generalist experience gained within a FMCG food or beverage manufacturing environment at plant level.
* Experience of a pan European or global matrix structure would be ideal.
* Interested in a Part Time site-based HR Generalist/HR Business Partner role.
To apply, please email your CV, quoting reference LX 1187123
LX 703455
£Competitive base salary + excellent bonus/commission scheme & benefits scheme
RECRUITMENT CONSULTANT
£Competitive base salary + excellent bonus/commission scheme & benefits scheme
Location: Pershore, Worcestershire
THE COMPANY
Martin Veasey Talent Solutions is a leading independent executive search consultancy with experience recruiting across a diverse range of industries and service sectors. The client portfolio spans both the UK and international market places. Specialising in middle and senior management appointments we are able to source high quality candidates from the UK as well as all over the world, in a variety of disciplines, from key management roles to board level directors.
We utilise leading edge recruitment technology and marketing tools and work with a large blue chip multinational client base offering a full range of talent, recruitment, and assessment services.
THE ROLE
The role of Recruitment Consultant will be a good combination of new business development, account management and both consultative and transactional recruitment. You will be working as part of a very successful and established team that enjoys a strong reputation in the marketplace. You will be involved in the whole recruitment lifecycle from developing client relationships, attending client visits, new business development, advertising, interviewing and managing your candidates through a client's selection process to the point where you place the candidate in a suitable role. You will have access to state of the art recruitment software and a candidate and client database that is proactively and regularly updated by our recruitment support team.
You will be responsible for sourcing, screening, interviewing and consulting with candidates on their career aspirations as well as forging strong relationships with clients and companies to understand their requirements and corporate culture to ensure that you source the very best candidates for them. You will develop and expand your market sector and identify new business opportunities. You will also be expected to work as part of a team and develop excellent working relationships both internally and externally.
THE PERSON
A university graduate with lots of drive, ambition, and commitment.
Experienced in recruiting managerial and executive level candidates.
Experienced technical and competency/behavioural interviewer.
CIPD level 3 or 5 would be highly advantageous but not a prerequisite.
Psychometric test or coaching qualifications would be advantageous but not a prerequisite.
Articulate with the ability to build rapport and relationships with senior stakeholders and decision makers within the corporate marketplace.
A consultative, solutions focused approach.
Excellent customer service/key account relationship management experience.
A hardworking and committed individual who is looking to contribute and progress within a growing company whilst maintaining their work, family life balance.
Ideally you will have previous recruitment experience gained either as an in-house recruiter, or as HR/Talent Acquisition/Resourcing Manager or with a recruitment/executive search and selection consultancy.
You will be a high achieving and articulate candidate who is able to present to the highest levels within business. Having excellent organisational skills, you will be able to work on multiple projects at any one time, ensuring that all are delivered on time and to a successful conclusion.
In return we offer a relaxed but challenging, team orientated, highly focused environment within a growing business. As well as a competitive salary we offer bonus/commission and a range of other benefits.
These roles are offered on a full or part time or job share basis with some opportunity to occasionally work from home. This may involve occasional evening calls to candidates/clients. The role will predominantly be based from our offices near Pershore subject to covid restrictions/precautions.