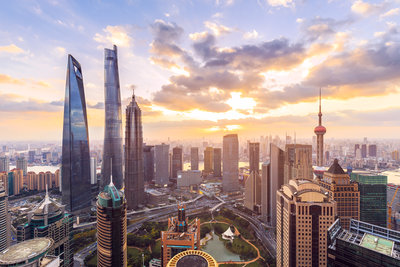 Martin Veasey Talent Solutions offers UK & International Executive Recruitment Services within the following functional business sectors:
We've always believed a one-size-fits-all approach to recruitment is a poor fit for everyone, and nowhere is this truer than when recruiting internationally. It's why before we begin recruiting in a new country, we really do our homework. Weeks and weeks of it. We look at all key demographics, we interrogate technology usage and truly immerse ourselves in the country's culture. After all, only in doing so can we be confident of a great fit for client and candidate alike.
This research quickly extends to finding the best talent available for the role. Sometimes that's someone local, other times an expatriate, and often an individual from the other side of the world if we feel they're the best fit. For us, it's always about recruiting without borders and making the best possible use of our global network and extensive databases.
This approach has enabled us to recruit entire teams and establish new departments at often breakneck speeds in countries including China, Japan and APAC, Latin America, EMEA and Russia. And in all these cases, we worked in close partnership with our clients to make the relocation process as simple and pain-free as possible for those joining the business, whether that's helping them overcome language barriers or providing quick solutions to any unexpected travel and technology challenges.
From supply chain and logistics, procurement, manufacturing and retail to construction and HR, our international expertise covers almost every business sector. See for yourself.
Our talent travels far and wide:
Abu Dhabi
Argentina
Austria
Bahrain
Belgium
Brazil
Canada
China
Czech Republic
Denmark
Dubai
Egypt
France
Germany
Greece
Hong Kong
Hungary
Indonesia
Ireland
Italy
Japan
Korea
Kuwait
Malaysia
Mexico
Netherlands
Norway
Philippines
Poland
Qatar
Romania
Russia
Saudi Arabia
Singapore
Slovakia
South Africa
Sweden
Switzerland
Tanzania
Thailand
Turkey
UAE
Vietnam
India
Taiwan
Over the past 10 years my staff requirements have changed significantly from a UK based need to a global one spanning 11 countries. The roles that have been recruited for have covered a wide variety of skill sets from General Management, Operations, Quality Assurance, Business Development, project Management, Legal, Environmental and IT. All roles have to speak English, but all roles also need to be local nationals which is not easy to achieve especially when you are recruiting in Latin America, South Africa, Russia, Japan, China, Singapore and Korea. Candidates presented for interview continually are of a high standard, well briefed and prepared which makes the actual process so much easier especially the potential language barriers that can be encountered during the more formal discussions. Another significant impact of working with Roheela and Martin Veasey Talent Solutions is that they have the ability to find good calibre people quickly, only present the best ones, which in turn allows me and my local teams to make good use of our time.
– Director Global Supply Chain Services, Pharmaceutical and Life Sciences Sector