Senior Brand Manager - FMCG
C£60-65000 Bonus Excellent Blue-Chip Benefits
London/Hybrid
Are you an experienced Senior Brand Manager with expertise in e-commerce and digital marketing?
Our client, a premium pet food manufacturer supplying to major retail and also specialist veterinary practises, is looking for a dynamic Senior Brand Manager to develop and expand their Direct-to-Consumer business segment.
This is a rare opportunity for an experienced Senior Brand Manager with significant e-commerce experience to join an established brand and make a real impact on the company's growth. You will be ably supported by an experienced Brand Manager.
In this new role, you will develop and implement strategic marketing plans to drive sales through e-commerce channels. You will work closely with key stakeholders to develop and execute campaigns across various channels, such as paid social. You will also manage the brand's online presence, including its website, social media accounts, and digital content.
To be successful in this role, you must be a degree-qualified digital marketing expert with extensive experience in brand marketing and management with a specific focus on e-commerce targeting the direct-to-consumer/B2C market. You will have a proven track record of developing and executing successful marketing campaigns that have driven measurable results. You should have excellent analytical skills and be able to use data to drive decision-making.
Your CV to date will be characterised by extensive brand marketing expertise gained within blue chip multinational consumer brands however you may now have moved to a hyper growth, smaller specialist, direct to consumer FMCG brand.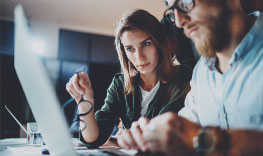 In return for your hard work and dedication, our client is offering a competitive salary and the opportunity to work with a fantastic team of people passionate about pets and their welfare.
You will also be able to work hybrid (2 days in the office and 3 days from home) and our client's site in SE London and easily accessible via public transport.
We would love to hear from you if you are looking for a new and exciting challenge and have the skills and experience our client is looking for.
Email your CV, quoting reference LX 1437366 to or call us on 01905 381 320.