Board And Senior, Purchasing, Procurement & Sourcing, Manufacturing & Engineering, Fmcg & Retail, Pharmaceutical & Life Sciences, Construction & Civils
£Very Competitive + Bonus + Blue Chip Benefits
Location: UK, Home Based, Midlands East, Midlands West, Yorkshire (inc Humberside), North West (inc. Isle of Man), South (inc. Isle of Wight), South East (inc Home Counties), Thames Valley (M4 Corridor), Wales, Hybrid
STRATEGIST - PROCUREMENT CATEGORY MANAGEMENT & PLANNING
£/€Very Competitive Bonus Blue Chip Benefits
Location: Flexible/Hybrid Role - UK, Netherlands, or Germany
"It's a slightly unusual role".
And that's a great way of summarising this position for our client. They're a well-established organisation in the specialist renewables and power generation industry that wants to become "best-in-class" in terms of its procurement process.
As part of this strategic development plan, they would like to appoint a Category Manager Specialist to sit within their large pan European procurement team. The main focus of this role is to work alongside each Category Manager to help them develop longer-term procurement strategies for each category.
As such, you'll be mentoring, coaching, and developing the category management team to help them think differently and innovate new ideas. This may take the form of working one-to-one with the managers or running workshops to create an open culture of collaboration between the team.
So, they're looking for a category management expert who's used to working in a blue-chip, world-class procurement function and can bring new ideas into the company. Experience of working in the power generation industry is not essential, and they're open to considering candidates from any highly regulated industry in the public or commercial sector such as utilities, defence, aerospace, chemicals, automotive, FMCG as long as it's within a multinational matrix structure with a substantial procurement and category management function. Candidates who combine in house and leading procurement consultancy backgrounds would also be very interesting
Your personality will be a deciding factor in this role, as you'll need the drive and desire to develop a high-performing team. You'll be a natural people-person who can connect with colleagues to help them become the best versions of themselves. In addition, you'll have the vision and the presentation skills to convey it to the team and get them excited about the levels they can achieve. Career development prospects are excellent.
This role can be based at any of our client's business units in the UK (North West or Buckinghamshire), Germany (Lower Saxony), and the Netherlands (Overijssel).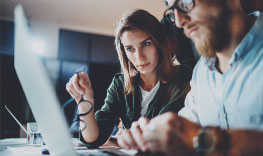 Candidates should be university degree/Masters degree educated ideally with a professional procurement/purchasing qualification such as CIPS or equivalent.
It really is a unique role, but it's going to be a rewarding one for the right candidate. As you can imagine, there's plenty more detail to discuss about this role, so please indicate your interest by emailing your CV, quoting reference LX 1175876