Purchasing, Procurement & Sourcing, Manufacturing & Engineering, Construction & Civils
£38000 - £42000 pro rata for 20 hours per week + Benefits
Location: UK, Home Based, Midlands East, Midlands West, North West (inc. Isle of Man), South East (inc Home Counties), Thames Valley (M4 Corridor), Hybrid
BUYER/CATEGORY BUYER- ENERGY (PART TIME 20 hours)

£38-42000 Pro Rata (20 hours per week) Excellent Benefits

Location: Hybrid Working - Client Site in North West

Commutable from Ellesmere Port, Mold, Wrexham, Birkenhead, Wallasey, Chester, Warrington, Runcorn, Widnes, Liverpool, Crewe, Knutsford, Macclesfield, South Manchester, Wigan, Newton le Willows, Leigh, Heywood, Skelmersdale.
This is a great part time opportunity for a degree educated and procurement professional within a global multinational energy environment. Our client is a multi-site manufacturing/processing and complex matrix organisation.

Our client has an opportunity for a Buyer to join its pan European procurement management team as Energy Buyer on a part time 20 hours per week basis. Previous experience of the Energy category is not necessary.

This role will offer good career development to a self-starter with lots of initiative, drive and ambition, keen to learn and to build the skills and technical procurement capabilities to progress to Senior Buyer. Our client will support your CIPS studies, if you are part qualified, as well as offering you lots of other training and development to enhance your career.
An interest in and previous experience of indirect categories such as utilities or energy or facilities or other would be a good foundation for this role. Some previous experience of drafting and executing model form contracts, such as the management of term and framework contractors will be very useful. Our client will provide extensive training.

The Role:
* Manage the delivery of energy buying activity for planned spend opportunities within defined contractual spend levels.
* Ensure energy services/solutions are purchased in the most cost- and time-efficient manner, delivering 'agile' solutions to implement and ensure purchasing best practices
* Manage transactional negotiating and buying activities and support wider strategic procurement management including raising purchase orders in line with SAP P2P.
* Prepare RFQ's, evaluate, re-tender, renegotiate or extends contracts and suppliers in order to facilitate tactical and strategic sourcing with relevant stakeholders.
* Use of eProcurement tools to assist in the development of detailed business needs analysis for use by Procurement Managers.
* Assist with the commercial management of procurement contracts.
* Assist in the development and execution of detailed tender documentation.
* Assist with the development of supply chain strategies and value delivery plans for energy categories of.
* Identification of savings targets, baseline agreements and methodologies for reporting purposes.
* Reporting on forecasts, actuals, annualised and cumulative savings figures.
Assisting with the delivery of actual value savings in line with agreed forecasts and contractual parameters.
* Assist with risk analysis of key areas of the supply chain and asset base to establish demand pipeline and drive value delivery targets.
The Ideal Candidate:
* University degree educated
* Interested in working 20 hours per week part time.
* Part or Fully Qualified MCIPS or willing to study.
* Experience gained within a multinational, corporate and regulated environment such as utilities, chemical, nuclear, energy, power generation, aerospace, construction, pharmaceutical, engineering, capital intensive industry, public sector
* At least 18 months procurement experience in a Buyer role within Direct or Indirect Spend area, Energy, Utilities, Manufacturing, CAPEX, Capital Projects, Engineering, Facilities Management, General Building Projects, Construction arena.
* Some experience of assisting with the preparation and execution of model form contracts and the management of term and framework contractors highly advantageous but training will be provided.
* An understanding of category management principles and a working knowledge of SAP processes and functionality across the procurement process and integration with other functions.
* Some experience of supplier management including implementation of supplier management programmes with key suppliers would be highly advantageous.
* Confidence and capability to influence at all levels of the organisation through strong relationship management.
* Excellent analytical, research, communication, and presentation skills.
* Excellent team working ability, particularly with suppliers and procurement and category managers.
* Ability to develop and manage strong relationships both internally and externally (e.g. suppliers).
* Highly motivated with a drive for results - performance focused.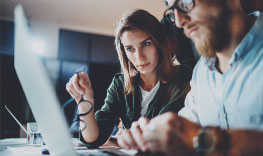 Our client offers excellent development and the opportunity to make a real difference in a complex and challenging business that really values its people.

To apply without delay, please email your CV quoting reference LX 1208574 01905 381 320 www.martinveasey.com