Head of Legal
"Excellent in-house opportunity for commercial litigation solicitor seeking better work/life balance".
c£100,000 (DOE) + 30% Bonus + Benefits
East Midlands (Hybrid Working)
Commutable from Birmingham, Warwickshire, Leicestershire, Oxfordshire, Northamptonshire, Bedfordshire, Cambridgeshire, Buckinghamshire, Worcestershire, Hertfordshire
Are you an ambitious, highly skilled, and current practising solicitor with a strong background in commercial litigation? Would you like to be part of a dynamic team that propels a leading broker/lender to greater heights? If so, we have the perfect opportunity for you. Our client is seeking a talented and astute Head of Legal to champion their legal processes and credit operations. This is an opportunity to apply your litigation skills in a diverse and versatile commercial environment. In return our client offers a better work/life balance with 9 -5 30 office hours and hybrid working.
The Head of Legal is a crucial position responsible for managing the commercial dispute resolution process in relation to commercial finance agreements, providing vital legal insights to resolve outstanding balances successfully. By closely reviewing and negotiating key finance agreements and overseeing dispute resolutions, this role ensures the best possible outcome for the company.
This position is also dedicated to developing and implementing effective strategies for non-performing loan recovery, working closely with relevant departments to monitor outstanding balances and make proactive recommendations for contractual amendments as needed. The Head of Legal is also responsible for providing daily management and guidance to the Collections/End of Term department to ensure the team's efficiency and success.
As the new Head of Legal, you will propel our client's organisation to continued success by: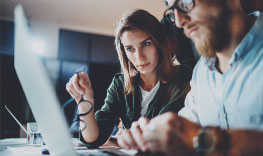 Steering the direction of the Impairments Committee and delivering crucial arrears trends/data to the Credit Department and Sales Team.

Designing, implementing and executing robust strategies for recovering debts and arrears.

Diligently monitoring defaults and working to resolve outstanding due balances.

Overseeing, evaluating, and ensuring peak performance within the Collections Department.

Drafting all correspondence, handling late payment fees, generating End of Term management reports, and assessing repossessions and legal options for continuous defaults.

Orchestrating effective legal alternatives to recover arrears/assets and overseeing asset disposal when necessary.
Our client is seeking a highly driven, focused, and experienced Head of Legal with the following qualifications:
A current practising solicitor with up-to-date SRA registration.

Minimum five years plus PQE litigation and dispute resolution experience.

A solid background in litigation and a comprehensive understanding of the legal complexities involved. Experience of insolvency and practice would be highly advantageous.

Commercially savvy with proven ability to manage and resolve legal disputes, default situations, and arrears scenarios.

Demonstrated proficiency in legal analysis, drafting correspondence and reports, and evaluating repossessions.

Adept at orchestrating legal strategies for debt recovery and asset disposition.

Excellent communication and negotiation skills and a genuine desire to deliver results.
In addition, our client is a high growth business and the role offers the opportunity to get involved in wider legal matters which fall under the role of an in-house legal counsel.
Our client is based in the East Midlands/M1 corridor and can offer this role as an office/home hybrid. However, you will need to attend their office for one-two days per week.
So, are you the legal expert our client is looking for? Apply now by emailing your CV, quoting LX 1325632 to applications@martinveasey.com or calling us on 01905 381 320.