SALES MANAGERS - B2B
"Take a leap & switch your sales career to a more financially lucrative and rewarding B2B sales environment"
Base Salary £50-60000 OTE £125-150,000 (Year 1-2) Fantastic Benefits
East Midlands (Office Based)
Are you a graduate calibre, high performing sales professional looking for a new challenge in a more financially rewarding and lucrative career? Then the world of commercial asset finance sales could be the perfect opportunity to excel and be handsomely rewarded for your efforts. Our client can offer a rising star like you a development programme that will make you a superstar
They provide tailored funding solutions for businesses wanting to growth and innovate. This could include capital investment in new fixed assets, such as new machinery, vehicle/fleet leasing and materials handling or other business equipment or in soft assets such as IT/ERP systems.
So, it's a B2B consultative selling process rather than a purely transactional one. Our client is looking for sales professionals with proven skills in understanding business needs and creating an appropriate solution as this is a core part of this role.
You will be generating new business from warm leads, which you will aim to convert into long term accounts.
Our client is keen to speak to ambitious, results focused, graduate calibre sales professionals currently working within the following sectors, although they are flexible to consider other B2B sales experience: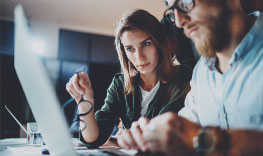 Wholesaling and Distribution - Branch Managers who sell B2B
Banking - Business Relationship Manager
Vehicle Fleet Leasing & Rental
Commercial and Private Vehicle Dealership - Senior Sales Managers
Business Enterprise Software Sales
Industrial Plant/Materials Handling Sales
Catering/Manufacturing Equipment Sales
Technical/Specification Sales
Equipment Hire/Leasing
Parcels/Freight Solutions to SMEs & Corporates
Property Rental & Sales
Commercial Asset Finance
Our client will provide first hand training to help you to develop your commercial asset finance sales skill. Our client will also support and pay for your LIBF Diploma in Asset Finance (DipAF) if you wish.
Our client's industry works at a fast pace, and you will have multiple deals in progress at any one time (perhaps 30-40), which can go from initial contact to funds in the bank in a matter of days. As such, you'll be able to flex your time-management muscles and enjoy your generous sales commission being paid as soon as the deal is complete-there's no waiting for the month's figures to be announced.
As for your skills, our client envisages you will be degree educated and have a sound grasp of company financials such as balance sheets and P & L statements. You'll be working with company MDs and FDs, so you must be able to speak their financial language. Ideally, you will have managed others in your previous roles so you can provide mentoring and guidance to your team.
As you rise through the business, having benefited from our client's fast track development programme, you will take a leadership role as both a "player coach" and individual contributor, managing a team. As a result, you will also benefit from override commission on earnings generated by your team as well as other market leading benefits.