Project Delivery Manager - NPD - Consumer Products
"Take charge of a project delivery function with this newly created role for a renowned manufacturer".
c£45000 + Bonus + Excellent Benefits
Worcestershire (Hybrid Working)
Are you a natural leader with a passion for project management? Our client is looking for an established and experienced Project Delivery Manager to join their team and take ownership of their entire decision-gate strategy. Our client is experiencing dynamic growth and as part of their continuous improvement and excellence journey, they wish to appoint a Project Delivery Manager to work alongside subject matter and functional experts to ensure that projects are delivered on time and within budget in line with business strategy.
With multiple projects ranging from a few weeks to two years in duration, our client is searching for someone who can drive results in their NPD and commercial projects. Our client designs and manufactures high quality home and lifestyle products and has a reputation for excellence. As the Project Delivery Manager, you will use formal project management methodologies such as APM, Prince2, or PMI to ensure all projects are executed on time and to budget.
As Project Delivery Manager, you will be responsible for skilfully spearheading various initiatives, from strategic business objectives to design updates. This newly-minted role comes with immense opportunities, as you'll help shape our client's project management approach and foster a culture of agile, results-driven excellence within the company.
This is a UK-based role, and you'll be liaising with the design, technical and purchasing and supply chain team in the UK and the sourcing and manufacturing teams in Asia. As the Project Delivery Manager, your responsibilities will include prioritising projects by importance, getting the right people involved, and building key relationships. Our client is a subsidiary of a major global manufacturer and is growing rapidly. So, as well as the New Product Development projects, you'll also manage internal, systemic projects to help the company grow and thrive.
As for your background, our client envisages you'll have worked in design and manufacturing, possibly in a lean manufacturing environment along with appropriate project management qualifications such as APM, PMI, Prince 2. Our client would also consider candidates who have the project management experience but perhaps have not as yet attained their formal project management qualifications/certifications.
This role is about project delivery, guiding subject matter experts through the project and programme management process to successful delivery. Therefore you will own the overall project deliverables.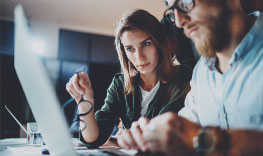 As the Project Delivery Manager, you'll play a crucial role in leading the team and ensuring the success of the projects - so it's essential to have excellent motivational skills and an eye for detail. You will be adept at facilitating, coaching and guiding teams to problem solve and get past roadblocks in the project plan.
So, if you're a project management guru looking for a new challenge, this is the perfect opportunity for you. Apply now and take the next step in your career!
Email your CV to quoting reference LX 1352406