Board And Senior, Supply Chain & Logistics, Purchasing, Procurement & Sourcing, Manufacturing & Engineering, Fmcg & Retail, Pharmaceutical & Life Sciences, Sales & Marketing, Construction & Civils, Interim, Human Resources, Finance & Accounting
£Competitive + bonus/commission scheme & benefits scheme
Location: UK, Midlands West, South West, Hybrid
EXECUTIVE RECRUITMENT CONSULTANT - INTERIM EXECUTIVES DIVISION
£Competitive + bonus/commission scheme & benefits scheme
Location: Pershore, Worcestershire
THE COMPANY
Martin Veasey Talent Solutions is a leading independent executive search consultancy with experience recruiting across a diverse range of industries and service sectors. The client portfolio spans both the UK and international market places. Specialising in middle and senior management appointments we are able to source high quality candidates from the UK as well as all over the world, in a variety of disciplines, from key management roles to board level directors.
We utilise leading edge recruitment technology and marketing tools and work with a large blue chip multinational client base offering a full range of talent, recruitment, and assessment services.
THE ROLE
The role of Executive Recruitment Consultant - for our Interim Executives Division will be a good combination of new business development, account management and both consultative and transactional recruitment. You will be working as part of a very successful and established team that enjoys a strong reputation in the marketplace. You will be involved in the whole recruitment lifecycle from developing client relationships, attending client visits, new business development, advertising, interviewing and managing your candidates through a client's selection process to the point where you place the candidate in a suitable role. You will have access to state of the art recruitment software and a candidate and client database that is proactively and regularly updated by our recruitment support team.
You will be responsible for sourcing, screening, interviewing and consulting with candidates on their career aspirations as well as forging strong relationships with clients and companies to understand their requirements and corporate culture to ensure that you source the very best candidates for them. You will develop and expand your interim executives division and identify new business opportunities. You will also be expected to work as part of a team and develop excellent working relationships both internally and externally.
THE PERSON
Graduate calibre with lots of drive, ambition, and commitment.
Experienced in recruiting managerial and executive level candidates.
Experience of recruiting interim executives advantageous
Experienced technical and competency/behavioural interviewer.
CIPD level 3 or 5 would be highly advantageous but not a prerequisite.
Psychometric test or coaching qualifications would be advantageous but not a prerequisite.
Articulate with the ability to build rapport and relationships with senior stakeholders and decision makers within the corporate marketplace.
A consultative, solutions focused approach.
Experience within the interim executives recruitment sector or experience of recruiting temporary managerial staff.
Excellent customer service/key account relationship management experience.
A hardworking and committed individual who is looking to contribute and progress within a growing company whilst maintaining their work, family life balance.
Ideally you will have previous recruitment experience gained either as an in-house recruiter, or as HR/Talent Acquisition/Resourcing Manager or with a recruitment/executive search and selection consultancy.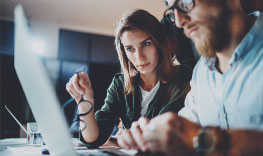 You will be a high achieving and articulate candidate who is able to present to the highest levels within business. Having excellent organisational skills, you will be able to work on multiple projects at any one time, ensuring that all are delivered on time and to a successful conclusion.
In return we offer a relaxed but challenging, team orientated, highly focused environment within a growing business. As well as a competitive salary we offer bonus/commission and a range of other benefits.
These roles are offered on a full or part time or job share basis and hybrid working. This may involve occasional evening calls to candidates/clients. The role will predominantly be based from our offices near Pershore.