EUROPEAN FINANCIAL CONTROLLER
"Career enhancing change & transformation role for high calibre Financial Controller experienced in IFRS and US GAAP, to lead post-merger integration and finance business partnering in a pan European setting."
£/€ Very Competitive to Attract the Best Benefits.
Location: Flexible Hybrid/Remote - UK, France, Belgium, or Denmark
Are you an experienced Financial Controller looking for a phenomenal new challenge? Do you want to be part of a fast-growing global company, making your mark in Europe? Our client is looking for a dynamic and strategic Financial Controller skilled in commercial growth, planning and analysis.
The role of European Financial Controller requires a financial controller who is a change leader and project manager whilst also managing BAU and operational finance business partnering.
As the European Financial Controller, you will lead the operational finance teams across multiple EU countries, ensuring GAAP compliance. You'll work closely with the Global CFO, based in the US and the European MD to provide monthly and quarterly reports, including forecasts and budgets. You will also be responsible for challenging management, marketing, and commercial teams to ensure realistic projections, contributing to cash planning to manage transfer pricing within the UK and Europe.
Your core task will consolidate all policies and procedures into a single European financial organisation. You will combine financial processes from several countries to realise a European financial system to be implemented in due course. The next step will be to move to implementation of our client's US accounting system in Europe.
As a Chartered Accountant or Certified Public Accountant, you will have experience in US GAAP reporting, European guidelines and IFRS. Previous experience of managing the audit process and dealing with external advisors for European or US-based financials is advantageous. Accordingly, your career history to date will demonstrate fast track change and business partnering experience in dynamic, best in class global multinational matrix environments. In addition to your finance qualifications, you will also be educated to degree and possibly Master's levels.
It goes without saying, that you will possess the confidence, emotional intelligence, gravitas, and credibility to engage and inspire your European teams whilst also presenting the business case for European initiatives and implementing US corporate growth strategy in Europe.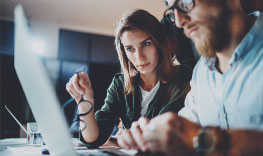 Your commercial awareness of the B2B professional service/consultancy industry will aid in understanding profit and loss, margins, and sales within our client's specialist sector. This could include certified training providers, enterprise solutions, strategy consultancies or other global B2B and professional services organisations. Experience gained in other B2B sectors would also be considered.
To succeed, you must have experience of M & A and post-merger integration, bringing together disparate systems and reports from various accounting systems in different countries, and constructing a reporting structure to manage business as usual. With your knowledge of statutory requirements for multiple European countries, you will have the confidence to build a strong centralised finance team to support our client's strategic and commercial objectives.
If you are a strategic thinker, operationally focused, and commercially-minded, we want to hear from you. You must be comfortable, getting into the detail as an Advanced user of Excel. This is a unique opportunity for a European Financial Controller to significantly impact the growth of our client's company. Join their hyper-growth-driven team and submit your application now!
Fluency in business English is essential and a second or third European language would be highly advantageous. This is a pan European role, operated on a remote/hybrid model with regular travel into Europe. You can be based in the UK, France, Belgium, or Denmark, ideally close to major Airports.
In return our client will offer a very competitive salary and benefits package.
Email your CV, quoting reference LX 1448864 or call us on 01905 381 320.