Sales & Marketing
Base Salary £50-60000 OTE £125-150,000 (Year 1-2) Fantastic Benefits
Location: UK, Midlands East
Sales Managers - B2B Solutions
"Excellent career development opportunities for degree educated B2B consultative solutions sales hunters."
East Midlands
Base Salary £50-60000 OTE £125-150,000 (Year 1-2) Fantastic Benefits
Commutable from: Northampton, Kettering, Wellingborough, Rushden, Olney, Newport Pagnell, Towcester, Daventry, Buckingham, Brackley, Corby, Milton Keynes, Luton, Bedford, Higham Ferrers
Are you a very commercially astute sales professional looking for a career in asset finance? If so, our client can offer the perfect environment for you to excel.
Up to now, you'll probably have been working in a business that creates bespoke, tailored deals based on their customers' specific requirements. Maybe IT hardware, financial services, or fleet leasing, for example. Whichever B2B sector you're from, the ability to quickly grasp a company's problems and create an appropriate solution for them is critical, as it's a core part of this role for our client.
As you can tell, it's both a consultative and a transactional sales process. They don't do "off the shelf" packages. Instead, they tailor their offering to suit the client.
So, what is their offering? They offer commercial asset finance broking and lending services to companies who need finance for any capital equipment purchase. As such, their customer base is rich and varied. For example, you could go from talking to a small restaurant owner about finance for new fridges to the FD of a £15m business wanting finance to purchase a new machine for their manufacturing plant.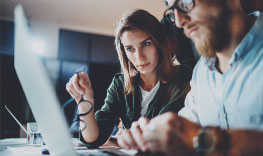 You'll be generating new business from warm leads, which you'll aim to convert into long-term accounts for your client. Getting knowledge of their companies will provide a crucial opportunity as it allows the ability to identify further opportunities in providing financial services that can help grow and thrive.
Our client's industry works at a fast pace, and you will have multiple deals in progress at any one time (perhaps 30-40), which can go from initial contact to funds in the bank in a matter of days. As such, you'll be able to flex your time-management muscles and enjoy your generous sales commission being paid as soon as the deal is complete-there's no waiting for the month's figures to be announced.
As for your skills, our client envisages you will be degree educated and have a sound grasp of company financials as your skills. You'll be working with company MDs and FDs, so you must be up to speed about balance sheets and P L's. Ideally, you will have managed others in your previous roles or be interested in people management so you can provide mentoring and guidance to your team.