Supply Chain & Logistics, Purchasing, Procurement & Sourcing, Manufacturing & Engineering, Fmcg & Retail, Pharmaceutical & Life Sciences, Sales & Marketing, Construction & Civils, Interim, Human Resources, Finance & Accounting
£Very Competitive Bonus Benefits
Location: Midlands West, Hybrid
Recruitment Consultant
£Very Competitive Bonus Benefits
Location: Peopleton, Worcestershire (Hybrid Working)
Are you ready to take your recruitment career to the next level? Martin Veasey Talent Solutions are looking for a highly driven and motivated Recruitment Consultant with a strong track record in executive cross-functional and cross-vertical recruitment.
We need a professional individual who can convert warm leads into clients and has top-notch interviewing and candidate assessment skills. In addition, this role requires creative problem-solving and the ability to build relationships with potential candidates effectively. The ideal candidate will be of graduate level with a minimum of 2:1 and industry experience.
As part of our team, you'll have the opportunity to showcase your recruitment expertise through fascinating projects across multiple industries. Our core sectors include logistics, supply chain, procurement, manufacturing, engineering, sales, finance, and HR. And we have an array of clients looking for their perfect candidate, so you'll be taking on a warm desk with live roles from the start.
Your daily duties as a Recruitment Consultant at Martin Veasey Talent Solutions will involve developing relationships with candidates and clients through effective communication. Therefore, you should feel comfortable navigating complex conversations around roles from professional to boardroom level.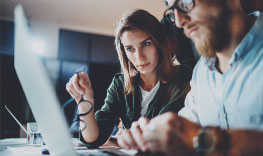 You will need excellent assessment skills to determine your candidate's suitability for the role. A core part of these will be your interviewing skills, where you won't be afraid to ask difficult questions to separate the great candidates from the good ones. Ultimately, you'll be driven by customer satisfaction and ensuring your placements are high-quality and long-term.
If this sounds like an opportunity that appeals to you, please contact us today. With our fantastic team on hand ready to support your efforts, there's never been a better time to start something special at Martin Veasey Talent Solutions.