Board And Senior, Supply Chain & Logistics, Purchasing, Procurement & Sourcing, Manufacturing & Engineering, Construction & Civils
€/£ Very Competitive (Dependent upon Experience) Excellent Blue-Chip Benefits
Location: Germany, Netherlands, Hybrid
EUROPEAN EPC CAPITAL PROJECTS PROCUREMENT MANAGER
"Multilingual, Degree educated, Strategic EPC Capital Projects Contracting & Procurement Professional required by Global Energy Company"
€/£ Very Competitive (Dependent upon Experience) Excellent Blue-Chip Benefits
Location: UK or Germany or Netherlands (Hybrid Working)
Our client is a global player within the specialist energy, electricity, and power generation sector.
As part of a strategic transformation of the procurement function moving to a shared service and category management model across its global operating units, our client seeks to strengthen its team with the appointment of an innovative and creative contracting and procurement professional with a track record gained within FTSE 100/NYSE Top 100 or equivalent listed companies.
Specifically, we are seeking a European Strategic Capital Projects Contracting and Procurement Manager with experience of EPC procurement project management. You will be highly adept at delivering strategic contracting and procurement change programmes across different cultures within a highly regulated and best in class health and safety environment.
Working within a global shared service projects function, you will be dedicated to delivering excellence in EPC project lifecycle management from a strategic procurement perspective. Your focus will be multi year, $multi million capital investment programmes. You will work closely with a global projects' directorate and the global procurement director, to deliver excellence in project supply chain management. This will include development of EPC project procurement strategies through to supplier selection and contract development to post award contracts and claim management.
The Role:
* Working closely with the global project function, global procurement teams and the executive board you will be responsible for procurement strategy development, defining the key success criteria, priorities and imperatives for the project and devise an appropriate supply chain and procurement strategy which delivers these requirements.
* Each project strategy will be bespoke and specific to the desired outcomes of the project while maintaining some consistency with non-negotiable elements of the global procurement strategy, governance models and company policies.
* Procurement strategy will detail value definition, opportunity development, supply chain execution and value creation, governance and value capture and mitigation of risk and value protection.
* From a procurement strategy execution perspective, you will assume responsibility for the creation and operational leadership of teams to deliver the Procurement Strategy. You will assume day to day accountability for the management of the project Procurement team to ensure delivery of the project requirements.
* To ensure procurement integration you will ensure that strategy and execution of project requirements both aligns and leverages existing category management plans where appropriate to the project.
* Furthermore, you will continuously scan the market from several industry sectors for best practice developments, assessing how they can be exploited by our client to further value creation, value delivery, value capture and value protection.

The Ideal Applicant:
* University Degree educated in Engineering or Science or similar plus Post Graduate level qualification in Procurement and/or Master's Degree. In addition, a project management qualification will be highly advantageous.
* At least 7-10 years consistent, fast track career development within a strategic global or pan European EPC contracting and procurement role within major capital investment or exploration programmes valued as a minimum at £/€250-300 million plus.
* Strategic EPC Contracting and Procurement experience gained within a FTSE 100, NYSE Top 100 or similar global organisation. This could include oil and gas, energy, utilities, mining and minerals exploration, or capital-intensive industrial manufacturing sectors such as steel or construction materials or hazardous industry sectors such as chemicals or nuclear. Candidates from other sectors such top 4 strategy consultancies, FMCG or pharmaceutical will also be considered if they are educated to university/Master's degree level.
* You will ideally be multilingual in English or Dutch or German, but this is not a prerequisite.
* You will be highly motivated to deliver change and transformation and your career to date will be characterised by your ability to engage cross functional teams and global/pan European procurement, engineering, and project management colleagues to achieve this.
* You will be experienced in preparing, presenting, and justifying business cases to main board/ExCom level.
* Experienced in analysing project requirements and developing critical success factors, translating these into bespoke Procurement Strategies
* Track record of delivering commercial capital procurement experience in pan European or global capital-intensive industry
* Adept at managing ambiguity, confidently taking accountability for creating a governance model, resource plan and delivery plan to meet project requirements
* Managing complex contractual relationships including the provision of free-issue materials, technology or IP and will be able to demonstrate a proven track record in managing suppliers to deliver within this context
* Experienced in the award and management of Engineering Procurement and Construction (EPC) contracts in the range of/up to c£500m.
* Excellent track record of building teams of highly performing professionals, conveying the strategy and vision to motivate and empower a team to take accountability for delivery of the project.
* Experienced in developing unique and bespoke fit-for-purpose commercial models for teams to deliver the appropriate outcomes for the project combined with a proven track record of performance management.
* Please note that this role is subject to security clearance so if you have security clearance for the UK, Netherlands or Germany please state this clearly on your application.
In return our client offers a very competitive salary and benefits package and the opportunity to develop your career within a market leader.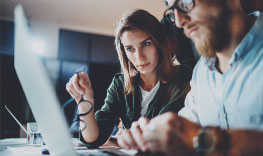 As an organisation dedicated to helping companies realise their full people potential, we understand the value a diverse workforce brings to every workplace. In everything we do, we are committed to promoting diversity, inclusion, and accessibility. We encourage applications from all regardless of age, disability, gender identity, sexual orientation, religion, belief, or race.