Board And Senior, Purchasing, Procurement & Sourcing, Interim
£500 per day (via Umbrella Company) 12-18 month contract
INTERIM SENIOR BUYER IT
£500 per day (via Umbrella Company) 12-18 month contract
Location: Hybrid/Remote - Sites in the North West & South East/Home Counties
When recruiting a role that involves the protection of critical UK infrastructure, there's a temptation to get all James Bond about it.
We could try and get your attention by saying things like, "Have you dreamed of protecting the nation and being a national hero or heroine"?
But, let's face it, you're a Senior IT Category Buying Specialist. And high-speed car chases around UK cities aren't usually part of the job. Unless you've just dropped your caramel latte in your lap, perhaps.
However, this is a crucial role for our client, a global player within the specialist energy, electricity and power generation sector. Our client is offering a 12-18 months contract to join their IT procurement team.
They're focused on improving efficiency in their global operations and making sure their data and systems are secure and robust.
As such, they want to strengthen their IT procurement team with the appointment of a category and procurement management professional into the role of Senior Buyer/Category Specialist - IT.
That's where you fit in. And you won't need a car that turns into a submarine.
Currently, their IT Infrastructure, Cyber Defence and Application Development are outsourced. So, your focus will be on next generation outsourcing with high levels of customer satisfaction as a key driver for our client's IT strategy.
Reporting to a Senior Category Manager, you will also work closely with the IT/Information Technology team, and your role will take on a UK and European perspective.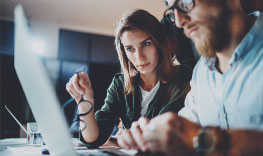 Core Aims:
Working across different departments, develop plans for the next few years that incorporate the crucial aims for the category and a list of actions to achieve these goals.
Build solid relationships with suppliers to ensure they understand your requirements and deliver on SLAs. Then, use those strong relationships to confidently challenge business partners to think and act differently, to be creative and open to new ideas and to explore new supply chain possibilities.
Contribute to the development of the Procurement function's capability by bringing your experience of best practices from other industries and employers.
The Ideal Person will possess the following qualifications, experience, skills and competencies:
Available imminently to commence a 12-18 months contract paying £500 per day via an Umbrella company.
A university degree and, ideally, CIPS (or equivalent) qualification
Experience working across global operations or multi-site environments and a keen sense of cultural awareness
Currently working within a high-security sector such as defence, nuclear, aerospace, marine, ministry of defence, utilities etc.
Understanding of the nuances of IT contracts.
A proven track record in value delivery, improvement activity and best practice development in IT procurement.
Understanding Information Technology markets, suppliers and technologies and how to leverage them for value for our client
Building IT sub-category and category strategies to describe how value will be delivered in the short, medium and long term
Negotiating with IT- suppliers to drive the right commercial and contractual outcomes
Building relationships internally and externally to enable you to be successful in your role and to contribute to the development of our client as a world-class procurement organisation
A thirst for knowledge, an inquisitive mindset and a drive for results.
Knowledge of Procurement systems and technologies and the ability to put operational measures in place to ensure contracts deliver brilliantly.
In return, our client offers a very competitive salary and blue-chip benefits package and the opportunity to develop your career within a market leader. The role is offered on a interim 12-18 month contract and hybrid/remote basis with regular visits to sites in the North West and Home Counties for cross-functional engagement.
To apply without delay, please email your CV, quoting reference LX 1183412 for the attention of Roheela Khan, Telephone 00 44 (0) 1905 381 320 www.martinveasey.com