MAINTENANCE & ENGINEERING MANAGER
"Experienced Maintenance Manager with Electrical Engineering bias & high voltage experience sought for Plastic Processing and Recycling Plant."
Sheffield
c£50000 Bonus Benefits
Our client is a very successful and expanding large family business across 2 sites in Sheffield and North Derbyshire. The focus of this role is the Sheffield plastic processing site with occasional visits to the recycling plant and warehouse a short distance away. The company operates to the highest H&S and environmental standards.
The business is concerned with extruding, manufacturing, and supplying plastic materials and components to the construction sector. The recycling plant uses plastic waste materials from construction sites and reprocesses them.
The Maintenance Manager will manage a small team including a mechanical specialist and an apprentice. The production lines, which are relatively new, operate on High Voltage. Although not fully automated this is something that may be considered in the future. However, the systems, drives, motors, inverters etc are controlled with Siemens PLC's. Support from OEM equipment.
The recycling plant consists of a shredder, washing plant, pelletising, and water purification equipment. Cutting, shaping, and printing of polypropylene sheet is also an activity.
Considerable investment has been made and both plants have expanded over the years with further growth planned and so will the maintenance activity.
The company is very environmentally focussed in its approach. PPM and TPM are important principles with downtime minimised and reliability optimised. Integrating Continuous Improvement in efficiency and effectiveness are key.
The role would also entail the management of a small maintenance team one of whom is mechanically focussed and experienced. Accordingly, the client is seeking a dual skilled Maintenance Manager who has ideally also served time as an electrical engineering apprentice with 17th or 18th Edition wiring qualifications.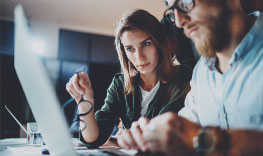 You will have experience in processing, industrial, manufacturing or engineering plant maintenance. Plastics or recycling experience would be useful but not essential. Any experience with pneumatics, hydraulics and air handling is useful.
Experience of managing or supervising others is desired so you may currently be a supervisor, team leader or senior engineer for example or similar. Experience in working with equipment manufacturers, contractors, suppliers, etc is valuable.
Although this is a 24/7 continuous operation you would be on site 8am to 4pm and very unlikely to be called out due to the exceptionally high standards of equipment, quality, and maintenance.
You will be the kind of person who is dynamic and enthusiastic, likes to grasp and take ownership of an issue or problem, is friendly and with a sense of humour and who likes involvement with others in the team.
To apply, without delay, please email your CV quoting reference LX 1545294,