Sales Managers - Fast Track Career Development Programme
"A rare chance for established Sales Executives to join a successful asset finance business and develop their sales management skills to the next level".
Base Salary £35-50000 OTE £85-100,000 Fantastic Benefits
Bedfordshire, East Midlands UK

Are you a Sales Executive at the top of your game?
Maybe you've left college or university, taken a job in sales and reached a high level of achievement in your industry.
Life is good. You're earning decent money.
But perhaps you're wondering what's next? Have you reached a ceiling but have the ambition and drive to go further?
Our client is looking for someone like you. They work in the commercial finance industry and want a rising star to develop into a superstar through their fast-track sales management programme.
You'll be working alongside the Managing Director, Operations Director, and Sales Director, who will all give you first-hand training of their business to help you develop into a Sales Manager in 18 months. As part of that training, our client will support and pay for you to obtain your LIBF Diploma in Asset Finance (DipAF), if you wish.
Currently, you may be working in a role such as prestige car sales, high-end property sales, or capital equipment, or other B2B or B2C sales and you'll have learned the art of consultative selling. You'll have developed your communication skills to work with companies of all shapes and sizes. And that variety is one of the key features of this role. For example, you could go from talking to a small wine-bar owner about finance for new fridges to the FD of a £10m business wanting finance to purchase a fleet of commercial vehicles.
Your day-to-day role will combine generating new business from warm leads, which you'll aim to convert into long-term accounts for you to manage. Getting to know your clients' businesses will be critical to your success as you'll be able to identify further opportunities to provide financial solutions to help them grow and thrive.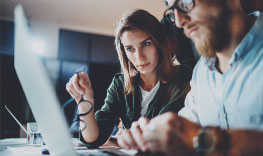 Our client's industry works at a fast pace, and you will have multiple deals in progress at any one time (perhaps 30-40), which can go from initial contact to funds in the bank in a matter of days. As such, you'll be able to flex your time-management muscles and enjoy your sales commission being paid shortly after the client is onboard.
As you rise through the business, you'll then mentor, train and lead other sales executives to bring through the next generation of brokers in the business. And to top it all you will also benefit from an override commission on earnings generated by the team, as well as many other market-leading benefits.

So, if you're looking to step up to the next level in your career, send your CV quoting reference LX 803191