Purchasing, Procurement & Sourcing
£Very Competitive (Dependent Upon Experience) Blue Chip Benefits Package
CATEGORY MANAGER - FUEL ASSEMBLIES, PRECISION ENGINEERING & PROCESS TECHNOLOGY
"Exciting role for ambitious procurement specialist with experience of supporting £multimillion product design and development projects."
£Very Competitive (Dependent Upon Experience) Blue Chip Benefits Package
Location: Hybrid/Remote Working
Our client is a global multinational. They are seeking an ambitious and creative, strategic Category Manager with experience of Fuel Assembly Systems, Precision Engineering and Process Technology for a key innovation project. This role is offered on a hybrid/remote working basis with regular site meetings with engineering, project and procurement colleagues.
Specifically, as Category Manager, you will provide commercial procurement support to the project, product design and development teams with a view to taking new product innovation from cradle to grave, ideation, and concept development to market launch. Ideally you must have experience of procurement contract management including intellectual property within the context of product development.
You will be a university degree educated strategic category and procurement management professional with experience of precision engineering equipment including fuel assemblies and systems, precision engineering and automated process technology.
We are looking for a highly motivated and experienced individual who can contribute to the development of our client's procurement capability within this key innovation project.
You will be skilled at working collaboratively cross functionally and internationally and will be able to add significant value and in a regulated environment, whilst still ensuring that the product reaches market within stringent launch deadlines.
The Role:
* Delivery of new strategic procurement options for the fuel assembly systems, precision engineering and process technology categories in support of the project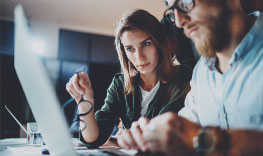 * Category development and delivery, setting out the value drivers for the categories and the roadmap of actions for delivery in support of the project.
* Commercial interface with all stakeholders within the project both internally and externally ensuring technical and regulatory compliance;
* Detailed risk analysis of the supply chain and asset base to establish a demand pipeline and to drive value delivery in support of the project.
* Shaping and management of supplier relationships to ensure value is delivered, risk is mitigated, and regulatory compliance objectives are met.
* Management and development of robust business partner relationships will be critical to success in the role. You will be expected to leverage experience of procurement strategy and delivery in your field of expertise to build these relationships. The strength of your relationship will enable you to confidently challenge business partners to think and act differently, to be creative and open to new ideas and to explore new supply chain possibilities.
* Experience of influencing and shaping contracts, supplier relationships and contract management will ensure you deliver the expected business benefits from the spend you are managing.
* Contribution to the development of the Procurement function's capability bringing experience of best practice from other industries and employers.
The Ideal Person will possess the following qualifications, experience, skills and competencies:
A university degree and ideally CIPS (or equivalent) qualification
Experience of working across global operations or multi-site environments and a keen sense of cultural awareness.
Experience ideally gained within commercial procurement in automotive, aerospace, defence, energy storage, power generation, oil and gas or related alternative technology sectors would be highly advantageous. Candidates with pharmaceutical sector, procurement experience in the context of product innovation would also be considered.
Understanding of the nuances of Fuel Assembly Systems, Precision Engineering and Automated Process Technology contracts, intellectual property and knowledge and skill in the development of category specific contracts which secure value for our client and mitigate risk as much as possible.
A proven track record in value delivery, improvement activity and best practice development in Fuel Assembly Systems, Precision Engineering and Process Technology procurement.
Understanding Fuel Assembly Systems, Precision Engineering and Process Technology markets, suppliers and technologies and how to leverage them for value for our client
Building Fuel Assembly Systems, Precision Engineering and Process Technology sub-category and category strategies to describe how value will delivered in the short, medium and long term
Negotiating with Fuel Assembly Systems, Precision Engineering and Process Technology suppliers to drive the right commercial and contractual outcomes
Building relationships internally and externally to enable you to be successful in your role and to contribute to the development of our client as a world-class procurement organisation
A thirst for knowledge, an inquisitive mind-set and drive for results.
A knowledge of Procurement systems and technologies and the ability to put operational measures in place to ensure contracts deliver brilliantly and in line with project milestones.
Security Clearance would be advantageous.
Fluency in a second language such as Dutch or German as well as fluency in English would be highly advantageous.
In return our client offers a very competitive salary and blue-chip benefits package and the opportunity to develop your career within a market leader.