Revenue Manager - FMCG Drinks Sector
£Very Competitive Salary Car Allowance Bonus Blue Chip Benefits
East Midlands/Northern Home Counties (Hybrid Working)
Are you a master of revenue management strategies? Do you have a thirst for success in the brewing industry? If so, our client wants YOU to join their team as a Revenue Manager.
You'll be responsible for driving sustainable and profitable growth through your pricing and promotion prowess and expertly managing the organisation's product mix. You'll also work alongside the UK General Manager and European Commercial Director to execute revenue initiatives for our client's On Trade, Off Trade, and E-Commerce channels.
As a strong communicator, influencer, and collaborator, you'll lead the day-to-day operations of the revenue function, working closely with commercial colleagues supporting them on joint business planning negotiations with key accounts across all channels.
And with your knowledge of the drinks industry (preferably beers!) and up-to-date market trends, you'll build and manage pricing and promotion governance for our current UK products. Utilising your price elasticity and scenario planning capabilities, you'll develop a multi-year pricing roadmap and annual operating plan to drive growth in the premium wet-led market.
But don't worry; this isn't a stuffy corporate gig. Instead, our client needs an active, hands-on, clever problem-solver who will help support the Commercial department, assist heads of On Trade, Off Trade, and E-Commerce with revenue matters, and turn ideas into reality. And with excellent attention to detail and impressive data analysis skills, you'll be able to tackle any challenge that comes your way.
The ideal candidate will know the beverage industry exceptionally well. You will have proven success in revenue management with strong commercial and financial acumen and be a professional in both manner and appearance. You're a team player who isn't afraid to get their hands dirty, and you maintain high communication standards under pressure.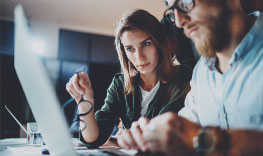 Your path to revenues management may have come via stints in sales, commercial, category or account management, pricing or financial planning and analysis. Most importantly you will currently be a revenues specialist or manager looking for their next challenge.
Ready to take your career to the next level? Apply now and take a swig of the success our client can offer.
Email your CV, quoting reference LX 1374843 to or call us on 01905 381 320.