Management Accountant - Part Qualified
£30-36000 + Bonus + Benefits including Study Support
East Midlands
Commutable from Northamptonshire. Leicestershire, Bedfordshire, Buckinghamshire, Cambridgeshire, Warwickshire, North Hertfordshire
Are you a part qualified Management Accountant with a keen eye for detail? Do you thrive in a fast-paced environment where accuracy and efficiency are valued? Are you looking for an opportunity to advance your career in a high growth B2B environment. Then we have the job for you!
As a result of promotion, our client, a leading asset finance broker and lender is seeking an ambitious part qualified Management Accountant to join their experienced team. You will benefit from excellent mentoring and coaching.
You will report to the Finance Director and a Senior Management Accountant.
Key Responsibilities:
* Preparing monthly management accounts and other financial reports including budgets
* Presenting reports to senior management to assist with decision making.
* Developing and overseeing financial systems and procedures identifying opportunities to continuously improve.
* Controlling income and expenditure ensuring expenditure is in line with budgets.
* Communicating at all levels within the organisation, with the capability to present financial information to non-finance colleagues and teams.
* Assist and support with the annual financial audit and external audits from funders.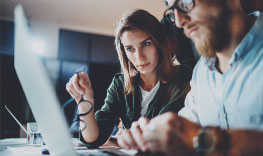 Ideally, you will currently be working within a private sector organisation in a professional Finance Department. You will be proficient in the use of Xero.
The ideal candidate for this position must part qualified in CIMA/ACCA/ACA qualification, or a Finance & Accounting Degree combined with proven management accountancy experience. Excellent attention to detail, strong communication and interpersonal skills, and the ability to work independently and as part of a team are vital for this role. You will be an advanced user of Excel. Knowledge of asset finance, underwriting, or risk management is a bonus.
By joining our client's team, you will have the opportunity to work in a supportive and collaborative environment where professional development and growth are encouraged. In addition, you will receive a competitive compensation package based on your experience and qualifications. Our client will also support your continuing professional development including study support to help you to achieve full qualification.
This role is office-based Monday to Friday. Hybrid working is not currently available.
Please note that as part of the recruitment process this role is subject to a criminal records check/credit history check carried out by an authorised third party.
Don't miss out on this exciting opportunity to be a part of a thriving company in the asset finance industry. Apply now and become an integral part of our client's compliance team. Email your CV, quoting reference LX 1357517