Senior Recruitment Consultant
£Very Competitive + Bonus +Benefits
Location: Peopleton, Worcestershire (Hybrid)
Are you a top-tier recruiter with a proven track record of success? Would you like to join an ambitious recruitment consultancy that offers fulfilling work, excellent remuneration, and the potential for an equity stake in the business?
If the answer is yes, then we want to talk to you. We are a global recruitment consultancy specialising in senior and executive placements. And we're busy!
Over our many years of trading, we've built an impressive portfolio of happy customers worldwide who keep coming back to us for their requirements. Plus, we've invested heavily in marketing and technology to generate a continuous supply of leads, giving us access to the best roles on the market.
As such, we need another top-level recruiter to help us fulfil our assignments.
Working for us, you will have the unique opportunity to work with some of the world's leading companies and organisations, offering them a wide range of recruitment solutions. You must be able to think strategically, identify future trends and develop innovative ways to ensure high-quality placements. You can build strong relationships with clients and understand their business needs with your expertise.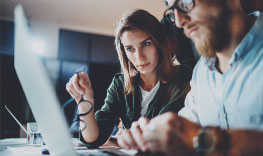 As our Senior Recruitment Consultant, you will manage all aspects of the recruitment process. This includes initial client briefing, advertising, screening CVs, conducting interviews, negotiating offer contracts, and following up with clients. We use the best personality and psychometric assessment tools available to provide our clients with a complete picture of our candidates. This means we submit highly focused shortlists with a high acceptance rate - we don't swamp clients with CVs and hope for the best. We offer a premium recruitment service, and our clients expect quality, which is why they keep returning to us.
As for your experience and background, you will be degree-qualified and have worked at a senior recruiter level. But crucially, you'll be comfortable recruiting at the professional to c-suite level on retained, contingent, and executive roles. You'll also be familiar with managing key accounts on a PSL.
Ideally, you'll have knowledge of recruiting for procurement, supply chain, manufacturing, engineering, HR, finance, sales and marketing roles. We recruit these core disciplines, so familiarity with one or more of them will be advantageous.
In return, we offer an attractive salary package and a potential equity stake in the business in the coming years. If you think you have what it takes to be part of a high-performing (and friendly!) team, we want to hear from you! So, apply now, and let's start talking about how Martin Veasey Talent Solutions can help fuel your career.