Business Development Manager - Ireland to UK Logistics
C£45-50000 c30% Bonus Car Allowance Benefits
National Field Based/Hybrid Role
Are you a driven, ambitious Sales & Business Development Manager ready for your next challenge?
Our client, a leading player in the logistics and haulage industry, is on track to to double their current £40m turnover in the next twelve months. They now wish to strengthen their team with a results-driven Business Development Manager like you to work closely with their Commercial Sales Director to create and implement a robust business development strategy.
They want someone with a proven track record of hitting sales targets in European road freight and transportation including groupage, part, and full loads, multi temperature and cold chain particularly in the Ireland to UK lane or vice versa. If you possess the winning combination of strategic thinking, operational know-how, and communication skills, you could be the perfect fit for this role. First and foremost, you will be a sales hunter and secondly an account manager able to develop accounts for year-on-year growth as a preferred logistics partner.
As the Business Development Manager, you'll identify new business opportunities, form partnerships, and build client relationships to ensure inclusion in formal RFQ's. The focus will be on maintaining a healthy pipeline of new business and accounts concentrating on groupage, LTL, FTL and warehousing. You'll know how to think strategically, set objectives, and make them happen for the company's success.
To succeed in this role, you must have a proven track record of achieving sales targets in the road freight and groupage industry and possess excellent analytical, communication, and negotiation skills. Your skills set will include understanding how to qualify and build a sustainable and long-term pipeline of business in a structured and professional way, built upon solid market insights about profitable target sectors.
You will also be adept in building solid SOPS for new customer business to ensure complete understanding of customer requirements when it comes to operational implementation.
It is imperative that you have knowledge of the UK to Ireland or Ireland to UK or Ireland to Europe Lane.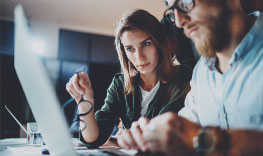 Experience of securing business within the following verticals would be highly advantageous, food manufacturing, dairy, pharmaceutical including cold chain, technology, automotive.
Our client's main hubs are in the UK in the Midlands, with another facility in the North West, plus hubs in Dublin and not far from Belfast so there is some flexibility about your location but essentially you will be field based nationally with hybrid working.
Overall, this role promises challenges and rewards, within a growing business investing heavily in its future growth and with the chance to play an integral part in achieving our client's ambitious growth targets.
If you're confident, motivated, and ambitious, we want to hear from you! Apply now and take the first step towards your next career challenge.
Email your CV, quoting reference LX 1462693 or call us on 01905 381 320.