Marketing Manager - B2B
"Newly created role within dynamic hyper growth business for commercial savvy B2B Marketing Manager."
C£40-44000 + Bonus + Benefits
Northampton
Are you a talented marketing professional? Do you have a knack for driving sales and generating leads? Look no further - we've got the perfect opportunity for you!
Our client is B2B financial services company seeking a Marketing Manager to take their campaigns to the next level. You'll be in charge of creating and managing direct marketing campaigns and promoting financial solutions to targeted audiences across various channels.
The environment is fast paced and dynamic, very attuned to changing market condition and opportunities, so it requires a proactive and responsive approach.
They need a digital marketing guru with savvy email and social media marketing skills, a creative flair for design and copywriting, and familiarity with the Adobe Creative Suite.
You'll be responsible for producing multichannel campaigns representing their brand and maximising lead generation. You'll manage the email marketing programme, including design, copy, platform management, measurement, and reporting. You'll also help manage the effective use of prospective customer data and social media platforms.
In addition to nailing digital marketing, you'll be the copywriting mastermind behind their emails, social media, press releases, blogs and web pages. Basic design work, including assets for email and social media will also be required, as well as digital and trade press advertising.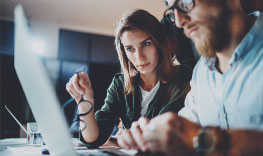 You'll be their go-to person for supporting their business development team with material that helps them win new customers. And they're open to any other marketing ideas you think would help them crush it in their industry.
You'll need significant experience in a direct marketing or sales-driven environment to succeed in this position. Plus, you'll need to show your expertise in email, online content management platforms, social media marketing, and a working knowledge of Adobe Creative tools. Your written and oral communication skills will be top-notch, and your ability to write professional copy is unmatched.
So, if you're ready to take on a challenging and fulfilling role in a business that's growing stratospherically, we want to hear from you! Please note that this role is office based five days per week. Hybrid working is not available in this fast paced, highly collaborative, and dynamic environment.
Simply email your CV quoting reference LX 1476317 or call us on 01905 381 320.